Teeth Whitening – Savannah, GA
Providing Bright Teeth Quickly and Effectively!
At Compass Dental, we understand that people appreciate a bright and white smile. When you visit our dental office, you can expect multiple teeth whitening options depending on your needs. If you have yellow or discolored teeth, we'll make sure that your future smile makes you feel confident around your friends and family. Even more exciting, we offer the latest in teeth whitening technology that is quick and painless.
Why Choose Compass Dental for Teeth Whitening?
The best teeth whitening services in the area
More than just OTC teeth whitening kits
In-office and take-home kits available
Smile with Confidence Again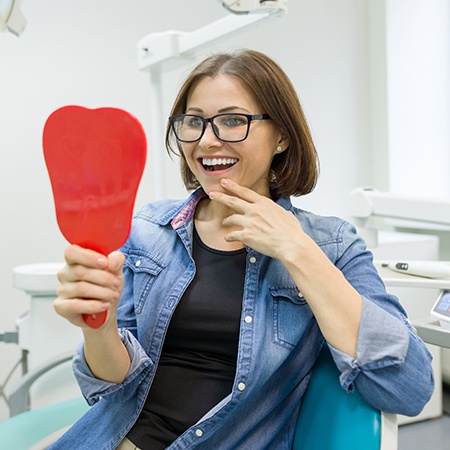 When people visit our dental office to improve their smile's appearance, they have just one simple request. They don't want to feel insecure about their smile and they don't want to hide it anymore. Essentially, they want their smile to look professional, polished, and be able to seek opportunities with newfound confidence and without hesitation.
The Causes Yellow and Discolored Teeth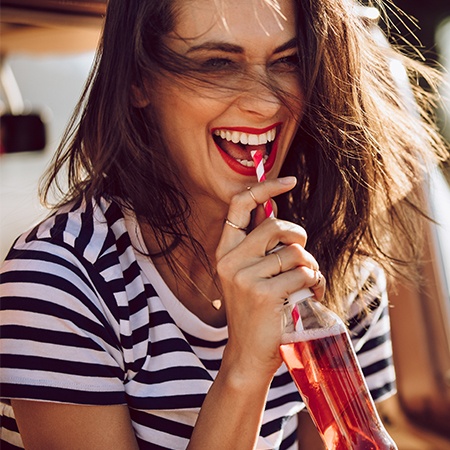 Every patient smile is unique, which means treatment can never be performed in a one-size-fits-all approach. Each patient who comes in is giving care that's customized to their needs. By addressing your concerns quickly and effectively, we're sure that you'll be happy with the results of your newly whitened smile.
So, what can teeth whitening at Compass Dental do to improve your smile? Below are just a few issues teeth whitening can treat:
Coffee
Tea
Dark-colored soda
Wine
Some Medications (tetracycline staining)
Cigarettes and Other Tobacco Products
While these issues are common for our patients, it's worth mentioning that tooth decay and many years of plaque accumulation can also make your smile look dull. That's why we always ask patients to have their teeth cleaned prior to whitening treatment. As a result, some of the present discolorations will have been addressed before any whitening is performed.
The Benefits of a Whiter Smile
There are many benefits you can expect from a whiter smile. To start, patients notice an immediate improvement in their overall appearance, not just their smile's. They also feel much happier and notice a boost in their confidence.
Keep in mind that teeth whitening treatment carries long-term benefits too. If you avoid consuming excessive amounts of dark-colored or richly-pigmentated beverages or foods like berries, as well as avoid smoking or chewing tobacco, you should have no problem retaining your white smile. At-home oral care can also reduce the risk of stains settling into the enamel, which is the initial cause of the staining.
Having a white smile can make it much easier to accomplish tasks you set your mind to. This is because a beautiful smile gives patients a much-needed boost in self-esteem. It's just one of many benefits of choosing us to whiten your teeth.
Finally, there are few treatments more effective at providing immediate results like teeth whitening. The whole treatment only takes one appointment if they choose in-office whitening, allowing them to continue their regular activities with newfound confidence. Having a brighter, whiter smile is truly an incredible feeling immediately following treatment!
Teeth Whitening FAQs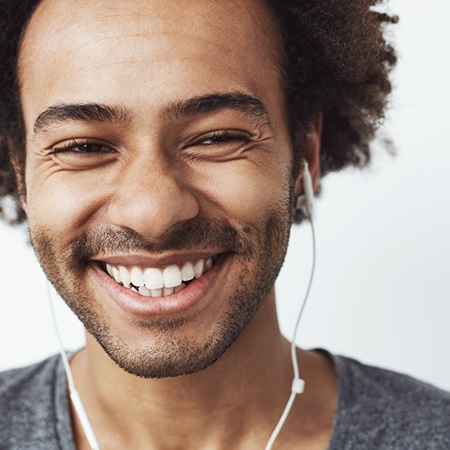 Are you struggling with a stained or discolored smile? If so, then teeth whitening may be the option you're looking for. This treatment is both quick and effective for improving your pearly whites, especially if you have any upcoming events to get ready for. However, it's natural to want to know more about the procedure before starting any work. That's why our team at Compass Dental has collected and answered several of the most common questions we get about teeth whitening in Savannah. Read on or reach out to us if you'd like to learn more today!
Is Teeth Whitening Permanent?
While the results from professional teeth whitening are effective, they will not be a permanent solution. With proper care, you can expect to enjoy your brightened smile for several months to a few years. If you want to make the most of your new and improved pearly whites, you'll have to incorporate good oral hygiene. This will include brushing for two minutes twice daily, flossing at least once a day, and rinsing often with mouthwash. You'll also want to visit us every six months for routine checkups and avoid poor dental habits, such as smoking or chewing tobacco. Be sure to schedule touch-up treatments to maintain the brightness of your smile.
How Long Does Teeth Whitening Treatment Take?
The time it takes to complete teeth whitening treatment will depend on the procedure you choose. We can provide you with custom-made whitening kits and professional-grade bleaching gel so that you can brighten your smile in the comfort of your home. By wearing your trays for a certain amount of time every day, you can achieve your desired results in a couple of weeks. Our team also offers in-office teeth whitening, which can effectively blast away stubborn stains in about an hour! Feel free to inform us if you need your smile brightened by a certain date, that way we can develop a plan to help you get the pearly whites you want in time for the occasion.
Does Teeth Whitening Hurt?
Although many patients hesitate to receive teeth whitening because they think it might hurt, the procedure is practically harmless. Since your treatment will be personalized for your unique bite, you're less likely to experience discomfort compared to if you chose a store-bought product. However, you'll want to inform our team if your teeth tend to be sensitive, as we can space out the whitening process if necessary. We can also prescribe you special toothpaste and you can avoid hot or cold beverages to help you avoid this uncomfortable sensation.
Does Teeth Whitening Work on Dental Crowns?
Since dental crowns are not made of the same material as your natural smile, they won't be able to receive whitening treatment. Professional-grade bleaching gels can instead weaken the bond between your restoration and tooth, which can lead to other complications. For this reason, our team will review and discuss your dental history during your consultation so that we can avoid future problems. To maintain bright dental crowns, you'll want to practice good oral hygiene and avoid poor habits, such as overindulging in dark-colored drinks and using tobacco products. You may even consider replacing your dental crown if you don't like the color, that way we can match your restoration with the rest of your pearly whites.
Schedule an Appointment with Us to Get Started!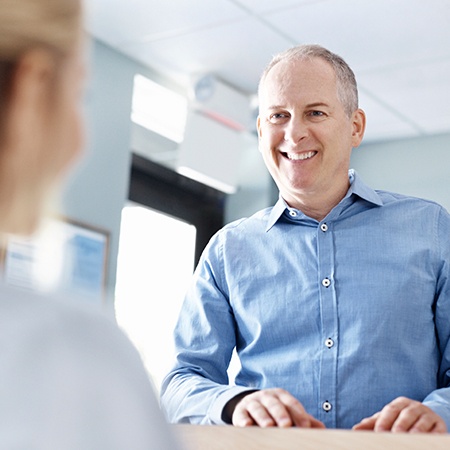 Dr. Fana and the team members at Compass Dental encourage you to give us a call about our whitening services. To meet with our team and ask questions, discuss your smile goals, or ease any concerns you may have, schedule an appointment with our dental office! Our goal is to make sure that you're fully informed on your treatment and best equipped on deciding which cosmetic treatment works best for you!