Full Mouth Reconstructions – Savannah, GA
Make Your Smile Functional and Beautiful
When you have multiple issues with your oral health, including tooth decay and damaged or missing teeth, dental fillings and crowns aren't always going to be enough to transform your smile for the better. If you find it difficult to show your smile to friends and family or you struggle to maintain a balanced diet because of your teeth, Dr. Fana wants you to call his office! Him and his team are more than prepared to handle complex full mouth reconstructions in Savannah, so don't wait to call!
What is a Full Mouth Reconstruction?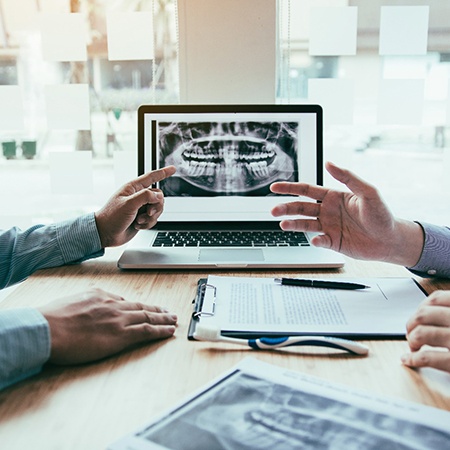 In order to treat all concerns most effectively with your teeth, full mouth reconstructions combine many restorative and cosmetic treatments together, ensuring a comprehensive approach to care. During your initial consultation, we'll examine your current smile and take note of any teeth that need to be repaired or outright replaced if necessary. Dr. Fana will provide a detailed treatment plan based on your needs and make sure to use high-quality dental materials to make your smile as aesthetically pleasing as it is functional.
What Can I Expect from Treatment?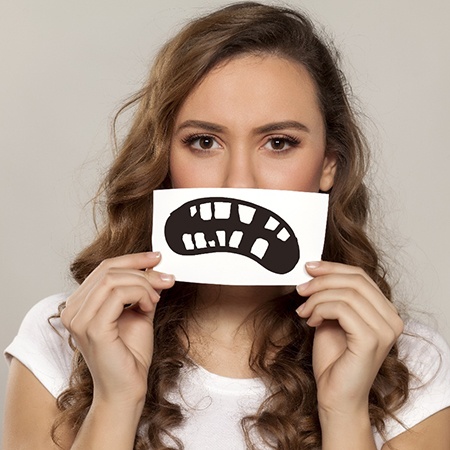 When you cannot speak, chew, or smile comfortably, you are likely a candidate for a full mouth reconstruction (or at the very least restorative and cosmetic treatment in general.) During your exam, we'll capture detailed X-rays of your mouth as well as impressions, both of which are used to designed and fabricate your future restorations. We'll also discuss which aspects of your smile you'd like to change, then recommend services that we believe will best address those concerns. From there, we can create a treatment plan that may utilize the following treatments:
Dental crowns
Dental bridges
Onlays and Inlays (smaller restorations that address portions of damaged teeth)
Porcelain veneers
Dental implants
Dentures
Benefits of Full Mouth Reconstructions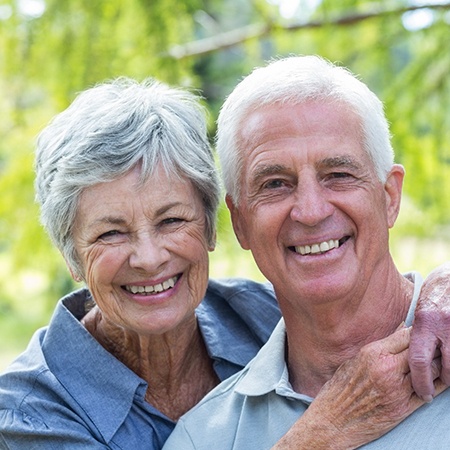 When you make an investment into a full mouth reconstruction, you're doing so much more than simply improving your smile. In fact, you're doing your long-term oral health, whole body wellness, and mental health a favor as well. When you have a smile you feel confident showing to others, you can expect improved self-esteem when speaking to friends, family members and those you're meeting for the first time.
Furthermore, your natural-looking smile not only looks incredible after treatment, but it restores your mouth's basic functions. Chewing your favorite foods and maintaining a balanced diet is easy when you're not constantly worried about what you'll be able to eat that day. Speaking of food, your digestion is sure to become a lot better as your new smile makes processing food easier and more thorough.
Finally, full mouth reconstructions can help you also relieve severe oral discomfort, whether it's coming from your teeth, jaw, gums, or face. It can be one of the greatest life transformations you've ever experienced, and it all starts with a phone call to Compass Dental!