Periodontal (Gum) Disease Treatment – Savannah, GA
Specialized Care for Your Smile's Foundation
Your smile, just like your home, has a foundation that is absolutely essential. Instead of cement, your gums and the surrounding jawbone are what help your teeth stay in place while you chew and speak. Without proper oral hygiene, this area of the mouth can actually develop a bacterial infection called periodontal (gum) disease that, over time, can break down the tissues along the jawbone and eventually cause tooth loss. At Compass Dental, we take gum health very seriously, and at the earliest sign of trouble, Dr. Fana is able to provide targeted care in order to keep a patient's smile safe from the roots up.
Why Choose Compass Dental for Periodontal (Gum) Disease Treatment?
Periodontal screenings performed at every single appointment
Deep cleanings provided by expert hygiene team
Treatments designed to both eliminate infection & prevent reinfection
Scaling & Root Planing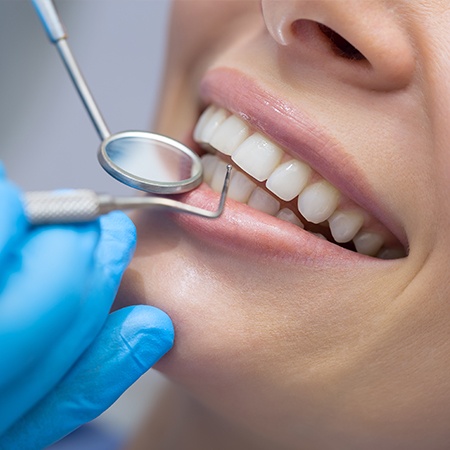 When caught early, a standard dental cleaning and more diligent oral hygiene at home are usually all that's needed to take care of periodontal disease. However, for more advanced cases, a patient may need to receive a special kind of cleaning called scaling and root planing. This will involve removing all of the built-up tartar and bacteria from below the gum line as well as smoothing out the rough surfaces of the teeth's roots. This second step makes tartar and bacteria less likely to accumulate around the gums in the future.
Antibiotic Therapy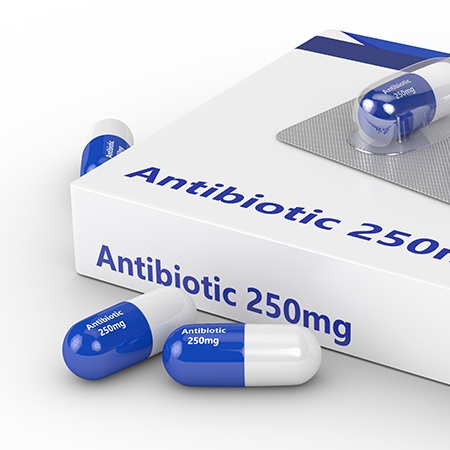 After a patient has received a deep periodontal cleaning, Dr. Fana may choose to prescribe them antibiotics in order to eliminate any leftover bacteria. Periodontal disease bacteria tend to hide in the very small spaces located between the teeth and gums, and these areas are very difficult to completely clean with conventional tools alone. Thankfully, antibiotic therapy can not only kill the remaining bacteria but prevent an infection from redeveloping as well.
Periodontal Maintenance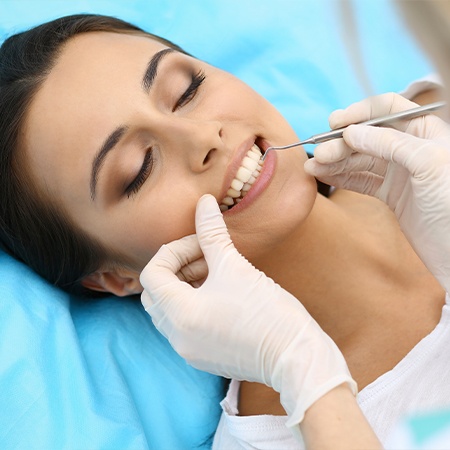 Periodontal maintenance is an ongoing treatment regimen in which a patient receives standard dental cleanings every three to four months as opposed to the normal six. This is necessary because while periodontal disease can be managed, it's actually impossible to cure. This approach helps keep the bacteria under control so it doesn't affect a patient's oral health. These more frequent visits also enable our team to catch and treat any trouble spots in the mouth before an infection can cause a real issue.