Replacing Missing Teeth – Savannah, GA
Enjoy a Full & Confident Smile Again
Missing teeth are tough to ignore. Not only can they affect someone's appearance, but they can also make everyday things like eating and speaking feel awkward or even painful. An incomplete smile is an unhealthy one, but at Compass Dental, we have multiple options that can help patients reclaim both their bite and confidence. Dr. Fana is able to replace any number of teeth using custom-made prosthetics that look, feel, and function just like natural ones, enabling patients to live their lives while enjoying optimal oral health. Are you ready to finally close those annoying gaps or upgrade from your uncomfortable denture? If so, contact us today.
Why Choose Compass Dental for Replacing Missing Teeth?
State-of-the-art dental implants available
Friendly team that treats all patients like family
Every treatment is 100% customized
Dental Bridges
Dental bridges are designed to restore one or more consecutive teeth in a row. The prosthetic is held within the mouth using two dental crowns placed on the teeth on either side of the missing ones. These are bonded directly to the new teeth to create a firm hold. Bridges not only help a patient regain their natural appearance, but they also bring back normal chewing function as well.
Learn More About Dental Bridges
Dentures & Partials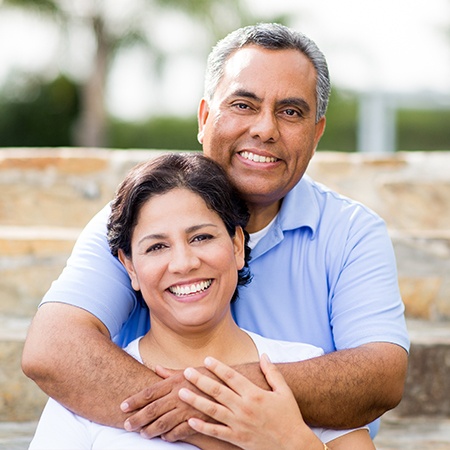 The dentures of today are very different from the ones your parents or grandparents might have worn. Now, they consist of specially-made resin teeth that have the same appearance as porcelain attached to a gum-colored base that is custom-shaped to fit each individual patient. Dr. Fana can design a denture to replace missing teeth throughout the mouth or even an entire row all at once. In either case, a patient can look forward to getting a prosthetic that looks great, feels even better, and can be trusted to truly last.
Dental Implants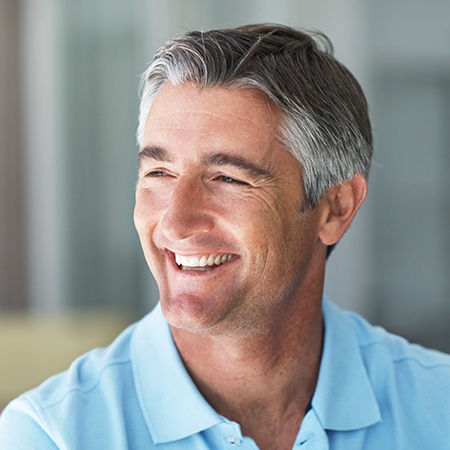 Dental implants have completely revolutionized the way dentists are able to replace missing teeth. Previously, they could only restore the visible portion above the gums, but with implants, Dr. Fana now has the ability to bring back the root structure as well. The end result is the next best thing to a natural tooth in both appearance and function. Dr. Fana has trained extensively in implant dentistry so he's able to provide patients with top-quality care that always delivers stunning results.