Dentures – Savannah, GA
Have the Confidence to Smile Again
Dr. Fana and his team are fully qualified to provide customized, all-natural dentures, regardless of the number of teeth you may be missing. It doesn't matter if you lost your smile due to gum disease, tooth decay, or an injury, it's always better to replace your teeth and maintain your oral and overall health. Dentures make many daily tasks easier, including eating, speaking, and other activities people tend to take for granted. Furthermore, tooth loss negatively affects your facial appearance because it causes muscles to sag over time. This can make your face prematurely age. With the help of dentures, you can improve your overall appearance, not just your smile's. The materials we use also make your grin look as natural as possible, ensuring you have the confidence to smile again. If you're missing teeth, contact us to see if dentures in Savannah are right for you.
Why Choose Compass Dental for Dentures?
Natural-Looking Dental Materials
Highly Customizable Partial and Full Dentures
Dentist Is an Expert in Facial Esthetics
What's the Difference Between Full and Partial Dentures?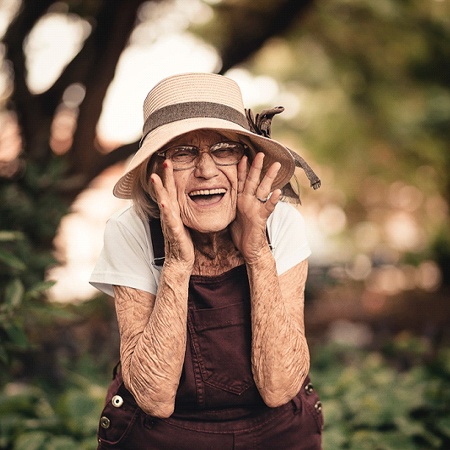 Dentures come in two forms: full/complete and partial, both of which have pretty unique differences. Full dentures are intended to replace an entire arch of teeth. Partial dentures only replace one or more teeth, typically on opposite sides of the arch. Additionally, partial dentures carry removable replacement teeth which are attached to a gum-colored base made from acrylic. This restoration connects to existing teeth and fills the gaps in your smile, giving it a completed and natural look. Thanks to advancements in dental technology, metal clasps are no longer needed. In contrast, full dentures consist of a plastic base that is colored to effectively mimic gum tissue. The base is filled with composite resin or porcelain teeth. To stay in place, full dentures are held in place by natural suction, forming a seal with the gums. Today's dentures are more comfortable and natural-looking than ever before!
Who's a Good Candidate for Dentures?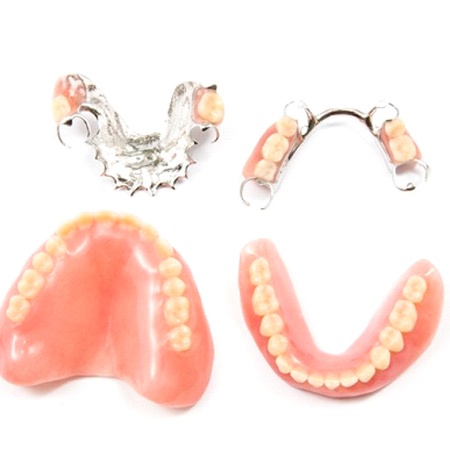 First and foremost, you would be a good candidate for dentures if you are missing any number of teeth. If you have a gap in your smile but some healthy natural teeth remain, then partial dentures may be right for you. If, however, an entire arch of your pearly whites is gone, then your dentist in Savannah may suggest a full denture. It's worth noting that if you're only missing a couple of teeth, then you might benefit more from a bridge or dental implant than a partial denture. The best option would be to consult Dr. Fana about what would be best for you.
The Process of Getting Dentures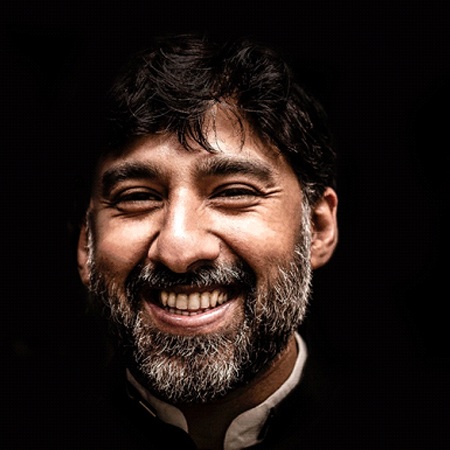 Before getting dentures, especially full dentures, Dr. Fana may have to extract some of your remaining teeth to make room for the prosthetic. Then, he will have to give your gums some time to heal from the extractions. In the meantime, he may be able to fit you with temporary dentures so that you won't have to go a day without your teeth. This process should last a few weeks, or a couple of months at most. Once your gum tissue has healed, you can return to Dr. Fana's office and he will fit you with your actual dentures, which have been meticulously crafted in the dental lab.
How to Take Care of Your Dentures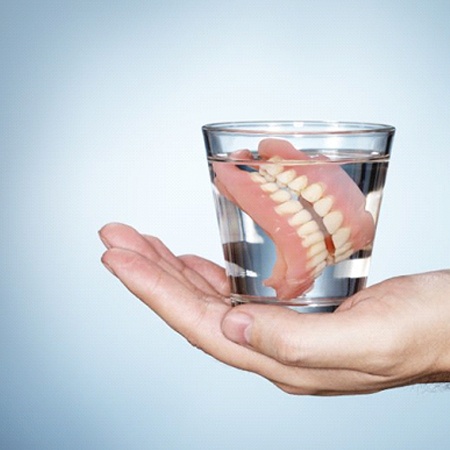 Unlike dental implants or bridges, taking care of dentures is more different than caring for your natural teeth. You will have to remove your dentures at night and place them in denture cleanser or lukewarm (not hot) water. This will also give your gum tissue a chance to recover from wearing the dentures all day. To keep your gums in good condition, gently brush them every morning before you insert your dentures.
Additionally, you should be sure to brush your dentures at least twice every day. Just use a soft-bristled toothbrush with no toothpaste, as that can wear down the material of your dentures. Always exercise great caution when handling your dentures. Hold them carefully so you don't accidentally drop them. Finally, make sure to visit Dr. Fana every six months for a checkup, or sooner if you find that your dentures aren't fitting right. That means it may be time for a reline.