Dentures – Savannah, GA
Have the Confidence to Smile Again
Dr. Fana and his team are fully qualified to provide customized, all-natural dentures, regardless of the number of teeth you may be missing. It doesn't matter if you lost your smile due to gum disease, tooth decay, or an injury, it's always better to replace your teeth and maintain your oral and overall health. Dentures make many daily tasks easier, including eating, speaking, and other activities people tend to take for granted. Furthermore, tooth loss negatively affects your facial appearance because it causes muscles to sag over time. This can make your face prematurely age. With the help of dentures, you can improve your overall appearance, not just your smile's. The materials we use also make your grin look as natural as possible, ensuring you have the confidence to smile again. If you're missing teeth, contact us to see if dentures in Savannah are right for you.
Why Choose Compass Dental for Dentures?
Natural-Looking Dental Materials
Highly Customizable Partial and Full Dentures
Dentist Is an Expert in Facial Esthetics
What's the Difference Between Full and Partial Dentures?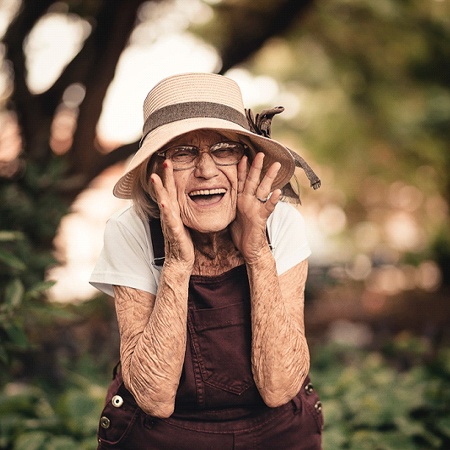 Dentures come in two forms: full/complete and partial, both of which have pretty unique differences. Full dentures are intended to replace an entire arch of teeth. Partial dentures only replace one or more teeth, typically on opposite sides of the arch. Additionally, partial dentures carry removable replacement teeth which are attached to a gum-colored base made from acrylic. This restoration connects to existing teeth and fills the gaps in your smile, giving it a completed and natural look. Thanks to advancements in dental technology, metal clasps are no longer needed. In contrast, full dentures consist of a plastic base that is colored to effectively mimic gum tissue. The base is filled with composite resin or porcelain teeth. To stay in place, full dentures are held in place by natural suction, forming a seal with the gums. Today's dentures are more comfortable and natural-looking than ever before!
Who's a Good Candidate for Dentures?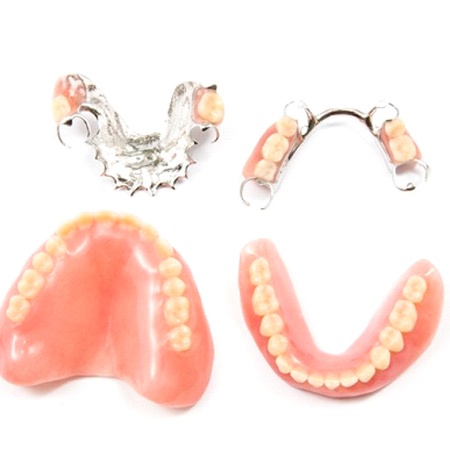 First and foremost, you would be a good candidate for dentures if you are missing any number of teeth. If you have a gap in your smile but some healthy natural teeth remain, then partial dentures may be right for you. If, however, an entire arch of your pearly whites is gone, then your dentist in Savannah may suggest a full denture. It's worth noting that if you're only missing a couple of teeth, then you might benefit more from a bridge or dental implant than a partial denture. The best option would be to consult Dr. Fana about what would be best for you.
The Process of Getting Dentures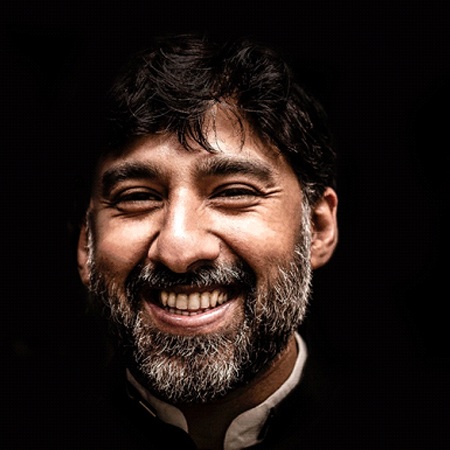 Before getting dentures, especially full dentures, Dr. Fana may have to extract some of your remaining teeth to make room for the prosthetic. Then, he will have to give your gums some time to heal from the extractions. In the meantime, he may be able to fit you with temporary dentures so that you won't have to go a day without your teeth. This process should last a few weeks, or a couple of months at most. Once your gum tissue has healed, you can return to Dr. Fana's office and he will fit you with your actual dentures, which have been meticulously crafted in the dental lab.
How to Take Care of Your Dentures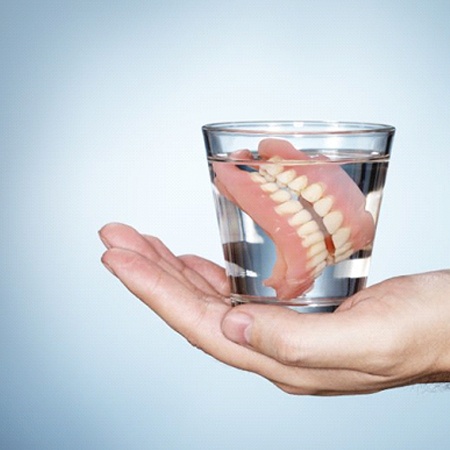 Unlike dental implants or bridges, taking care of dentures is more different than caring for your natural teeth. You will have to remove your dentures at night and place them in denture cleanser or lukewarm (not hot) water. This will also give your gum tissue a chance to recover from wearing the dentures all day. To keep your gums in good condition, gently brush them every morning before you insert your dentures.
Additionally, you should be sure to brush your dentures at least twice every day. Just use a soft-bristled toothbrush with no toothpaste, as that can wear down the material of your dentures. Always exercise great caution when handling your dentures. Hold them carefully so you don't accidentally drop them. Finally, make sure to visit Dr. Fana every six months for a checkup, or sooner if you find that your dentures aren't fitting right. That means it may be time for a reline.
Cost of Dentures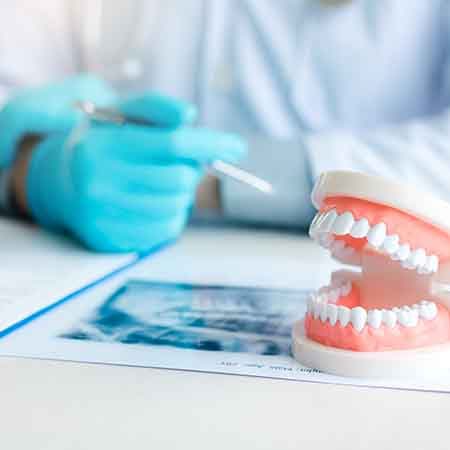 Are you searching for an affordable way to restore your smile? Dentures are commonly viewed as one of the most economical tooth replacement solutions available. Whether you are missing several teeth or an entire arch, full or partial dentures can restore your smile and dental function without breaking the bank. Want to know more about this popular restorative treatment? Keep reading to learn about the cost of dentures in Savannah.
Learn More About the Cost of Dentures
Why Dentures Are a Worthwhile Investment
From the ability to eat a healthy, balanced diet to a renewed sense of confidence, the importance of replacing missing teeth cannot be overstated. That is why so many people invest in dentures to restore their smiles. In fact, according to The Journal of Prosthetic Dentistry, nearly 40 million people currently wear full dentures! At Compass Dental, we believe full and partial dentures offer an affordable route to a restored smile and renewed lease on life.
What Factors Influence the Cost of Dentures?
Because every person's smile is unique, there is no one-size-fits-all cost to dentures. There are a number of factors that contribute to how much a patient will pay for this type of dental prosthetic, including:
Type of denture – Generally speaking, full dentures usually cost a bit more than partial dentures
Material – Higher quality dentures may cost more upfront but they likely will fit more comfortably and last longer
Location – Dental care services, including restorative treatment, often cost more in big cities and other areas with higher costs of living
Preliminary treatment – Extraction or gum disease treatment may be necessary before a denture can be placed
Does Dental Insurance Cover Dentures?
Most dental insurance plans cover a portion of the cost of dentures, often up to 50%. Depending on your specific policy and whether you have already met your annual deductible, your insurance could help reduce the out-of-pocket costs of dentures by hundreds of dollars or more. At Compass Dental, our knowledgeable team will be happy to file the necessary paperwork with your insurance company for you. We will always work on your behalf to make sure you get the most out of your insurance coverage.
What If You Don't Have Insurance?
Even if you do not have dental insurance, there are resources available to ensure that dentures are not outside of your financial reach. For example, we are proud to partner with CareCredit, an organization that offers low to no-interest financing for dental care. CareCredit's monthly payment plans can be tailored to your individual budget.
We also offer an in-house Dental Wellness Plan. Just one flat yearly fee covers your routine dental care for the entire year and unlocks significant discounts on restorative treatments such as dentures. Ask our staff for more details!
Schedule an Initial Consultation
Are you ready to reclaim a full, confident smile with affordable dentures? The first step is to schedule an initial consultation with Dr. Fana at our conveniently located office in Savannah. During your visit, Dr. Fana will carefully inspect your teeth and oral structures, answer any questions you may have, and provide you with an accurate estimate for your custom dental prosthetic. Do not wait to get started on your new smile!
Dentures FAQs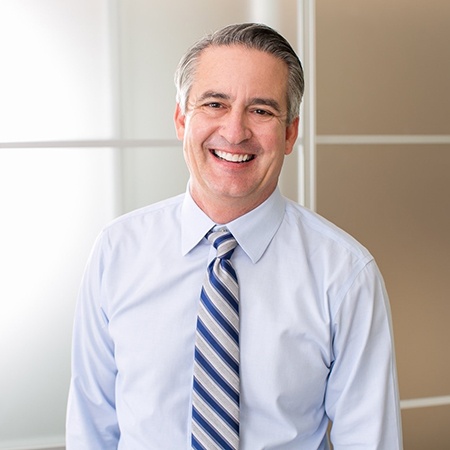 Whether you still have some natural pearly whites remaining or you've undergone complete tooth loss, dentures are a wonderful way to regain your ability to chew, talk, and smile with confidence again. However, you might have some concerns or questions that need to be addressed before you go through with the treatment. That's why we've taken the time to answer some of the most frequently asked questions about dentures down below.
How Much Do Dentures Cost?
The price of dentures varies from patient to patient. The total amount you'll end up paying could be influenced by a number of factors, such as:
Whether you need a full or partial denture
Whether you'll require tooth extractions before receiving a denture
Whether you'll need gum disease treatment prior to denture placement
Your individual insurance policy
Our team will be more than happy to evaluate your insurance plan to determine how much coverage you're eligible for. We also offer a partnership with CareCredit and a Dental Wellness Plan to help you finance your new teeth. No matter the cost of your dentures, rest assured that they're worth every penny.
How Can I Quickly Get Used to Eating with My Dentures?
For most patients, it takes a few weeks to learn how to use dentures for chewing. After that, though, it will feel like second nature. To help your mouth grow accustomed to eating with dentures in, start by cutting your food into tiny bite-sized chunks. Be sure to chew evenly with both sides of your mouth so that your dentures stay in place. Applying a small amount of denture adhesive before a meal can help prevent them from slipping around. As you get used to eating with them in, you can gradually start eating larger bites of food.
How Much Denture Adhesive Should I Use?
Denture adhesive can make eating much easier and keep your teeth from falling out or slipping when you're talking or chewing. However, it's important not to use too much. Doing so could make it difficult to remove your dentures at the end of the day. Apply no more than three of four pea-sized dabs of adhesive on each denture. Also, don't place them too close to the edge of the denture, as that can make them hard to take out later.
How Long Do Dentures Last?
Even though today's dentures are more durable and lifelike than those your grandparents wore, they're still not designed to last forever. This is because when you're missing teeth, your jawbone, gum tissue, and facial muscles slowly change shape over the years, causing your dentures to also fit differently. Every year or two, they'll need to be adjusted, or "relined," to improve their fit. However, after a certain number of relines, you'll eventually have to get them replaced altogether. This usually happens every five to ten years.