Children's Dentistry – Savannah, GA
Giving Savannah Smiles a Strong Start
Children have their own unique dental needs that are quite different from adults, and bringing your child to a dental office that keeps this in mind is essential to them enjoying optimal oral health from an early age. As a father himself, Dr. Fana understands the importance of pediatric dental care more than most! He and our entire team have years of experience treating children of all ages, so whether you have a toddler, a teenager, or someone in between at home, you can trust they'll always receive the comfortable and personalized care they deserve at Compass Dental.
Why Choose Compass Dental for Children's Dentistry?
Kind & friendly team staffed with parents
Clean, state-of-the-art dental office
Happy to treat children of all ages
Dental Checkups & Cleanings for Kids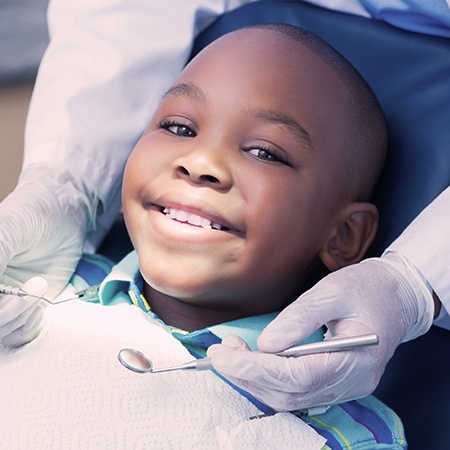 Your child should start attending regular checkups and cleanings as soon as their first teeth come in. At these appointments, Dr. Fana will not only check them for cavities but make sure their mouth and jaw are developing correctly as well. By bringing your child to come see him at routine intervals, he'll be able to address any issues at their earliest stages. He'll also take the time to explain the basics of home oral hygiene to them and will be happy to answer any questions you might have.
Dental Sealants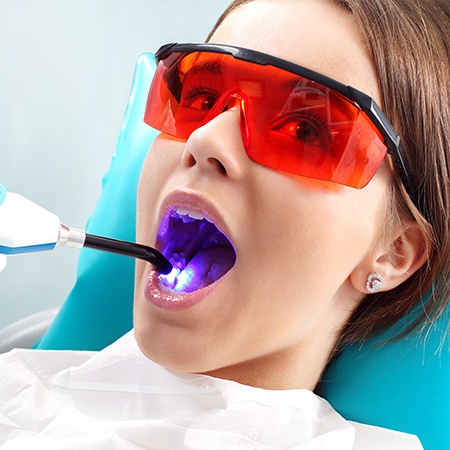 Dental sealants are an easy way we can protect the most vulnerable parts of your child's teeth from decay. For the majority of children, the first place they will develop cavities is on the chewing surfaces of their back teeth. This is due to their location and grooved surfaces that can easily trap plaque. With a sealant, however, we can cover these areas with a thin layer of composite resin that literally blocks plaque, bacteria, and acids from harming the enamel, stopping cavities before they even begin.
Learn More About Dental Sealants
Fluoride Treatments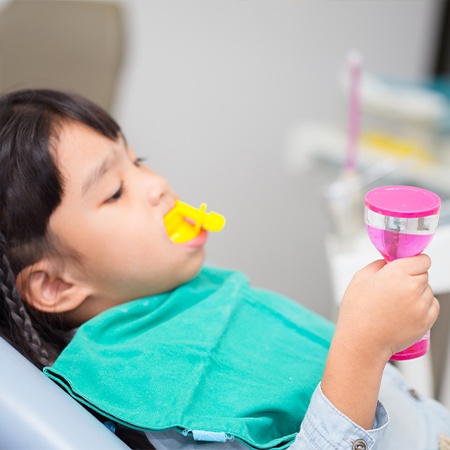 Regular exposure to fluoride has a long list of benefits for children. Firstly, it not only lowers their risk for cavities, but it also aids in the development of their adult teeth, even before they come in! As part of your child's checkups, Dr. Fana will briefly coat their teeth with a highly-concentrated fluoride varnish. This treatment is quick, painless, and an easy way to safeguard your child's oral health between appointments.
Tooth-Colored Fillings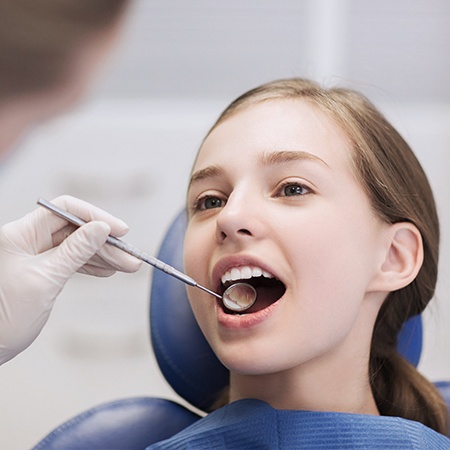 While prevention is our primary concern, should your child develop a cavity, we can fix it in just one quick visit. With a tooth-colored filling, we'll replace any decayed enamel with a specially-shaded composite resin that will blend seamlessly with the surrounding tooth. In the end, they'll get a restoration that doesn't stick out in their smile like a traditional silver filling. Plus, because the material is metal-free, your child won't experience any temperature-related sensitivity afterward as well.
Athletic Mouthguards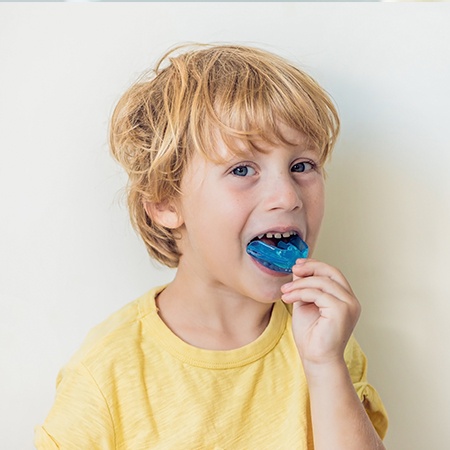 Do you have a future sports star at home? If so, an athletic mouthguard will make sure their smile finishes a game in the same condition that it started. Dr. Fana can provide your child with a custom-made guard that is specially-shaped to fit their unique teeth, making it much more comfortable and protective compared to generic, store bought guards. With one, you can have one less thing to worry about the next time your child hits the field, mat, or court.