MTM® Clear Aligners – Savannah, GA
Smile Confidently While Straightening Your Teeth
If you have crooked, crowded, or gapped teeth, straightening them won't just help improve your smile's appearance, but its health as well. Properly aligned teeth are much easier to clean, enabling patients to dramatically lower their risk for cavities over time. Of course, many people avoid doing this because they don't want to get metal braces. Thankfully, they no longer have to with MTM Clear Aligners. With this treatment, you can comfortably and effectively straighten your teeth, and only you and Dr. Fana will know you're doing it!
Why Choose Compass Dental for MTM® Clear Aligners?
Custom-Made to Guarantee A Perfect Fit
Able To Correct Minor Misalignments Much Faster Than Metal Braces
Discreet Appearance No One Will Notice
What Are MTM Clear Aligners?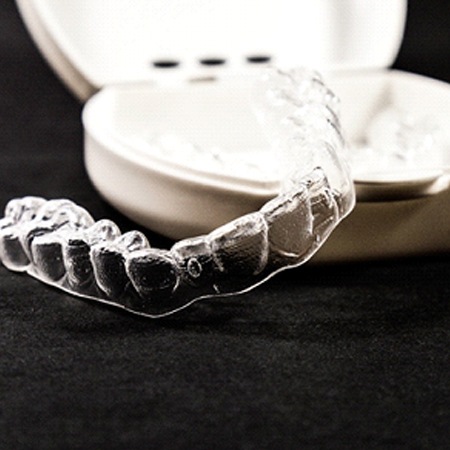 MTM (Minor Tooth Movement) Clear Aligners are a system of invisible trays that are designed to help patients with spacing issues and crooked teeth. They work much like Invisalign in that they offer flexibility and faster results, making it possible to see results in as little as 3-6 months.
How Do MTM Clear Aligners Work?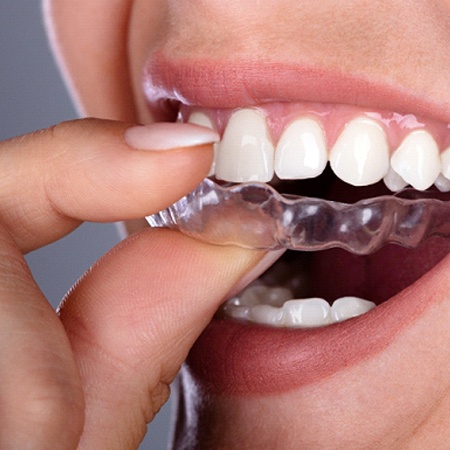 Instead of brackets and wires, a patient using MTM Clear Aligners only has to wear a series of thin plastic trays that slide over their teeth. Each one places a small amount of pressure on the teeth to slowly bring them into their ideal positions. No one will notice you're wearing the trays because they practically disappear when worn, and whenever you need to eat or brush, you can simply take them out until you're done. Basically, the people around you will only notice a difference when your treatment is completed, and your new smile is ready for the world!
How Are They Different From Invisalign?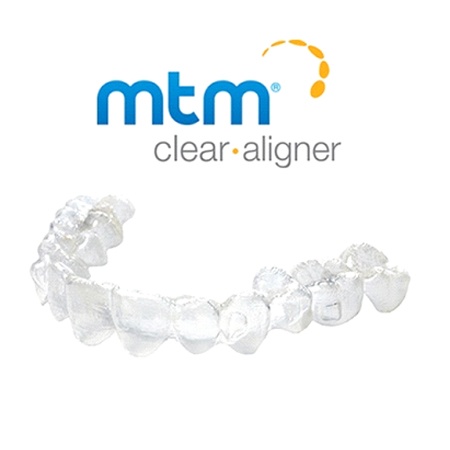 Although they are very similar to Invisalign, there are a few noticeable differences, such as:
Even faster results seen in 3-6 months
More affordable than Invisalign
They target specific teeth that are visible, helping them to become more aligned and straight.
Who is a Prime Candidate?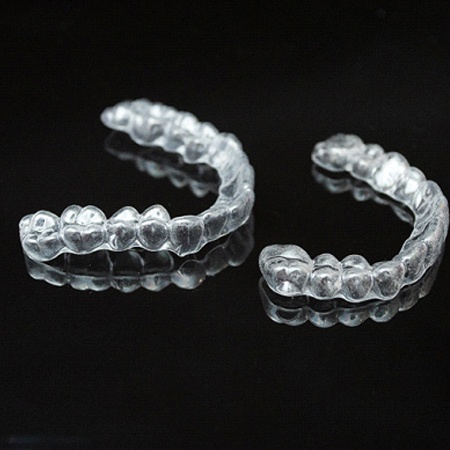 Since MTM Clear Aligners are designed to treat only the teeth that are visible to others, this is a great solution for individuals who want fast results and who want to take care of alignment and straightening issues found on the most noticeable teeth. It is necessary that patients have good oral health in general before agreeing to treatment. If gum disease or tooth decay is present, it will be necessary for our team to address these concerns first.
What is the Treatment Process Like?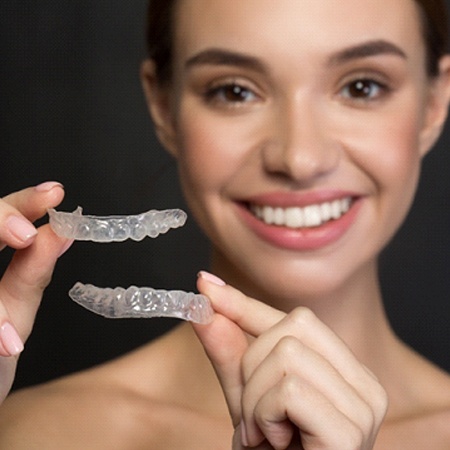 In order to be treated with MTM Clear Aligners, your cosmetic dentist in Savannah will begin with an initial consultation that will include a full examination and taking impressions of your dental arch. These will be used to create a model of the teeth and jaw. From there, we will determine the correct positioning of the teeth as well as which level of pressure the aligners will need to provide to ensure proper movement and ultimately, achieve desired results.
Over the course of treatment, you will be expected to switch out your trays every few weeks to allow your teeth to continue moving and shifting as necessary. You will be required to wear your trays at least 20-22 hours each day and keep regular dental appointments to allow us to review your progress.
Aftercare Tips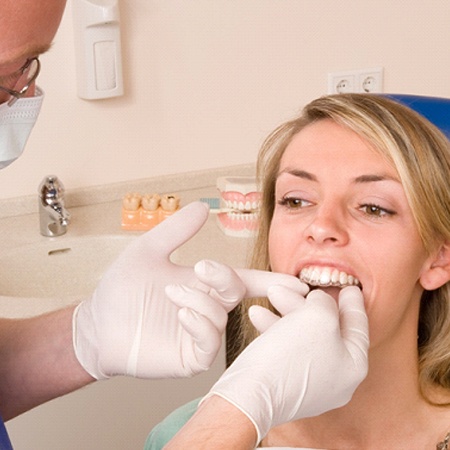 Once you are finished with treatment, you will be required to wear a retainer to ensure your teeth don't move back into their original position. While clear braces in Savannah can help you see dramatic results in less time, the work will be futile if you forgo wearing your retainer. If you need assistance learning how to best keep your retainer clean, our team will be happy to help. All you need is a toothbrush, toothpaste, and warm water to remove bacteria and dried saliva.
It will also be important to maintain good oral hygiene by brushing, flossing, and rinsing, as well as continuing to see us every six months for a regular checkup and cleaning.