Tooth-Colored Fillings - Savannah, GA
Get a Healthy and Confident Smile!
Dental fillings are intended to restore teeth damaged by decay. Once placed, your tooth will regain its natural shape and function. While brushing and flossing can effectively prevent tooth decay, sometimes cavities can still appear and dental fillings are needed. This is unfortunate, but not uncommon. When you come to our dental office to receive a dental filling in Savannah, GA, we'll remove any decay that's present, clean the tooth, then restore the tooth with filling material. This way, we can seal the vulnerable portions of your tooth and prevent future tooth decay.
Why Choose Compass Dental for Dental Fillings?
Durable Metal-Free Restorations
Over 20 Years of Dental Experience
Caring and Friendly Dentist and Team
Do You Need a Dental Filling?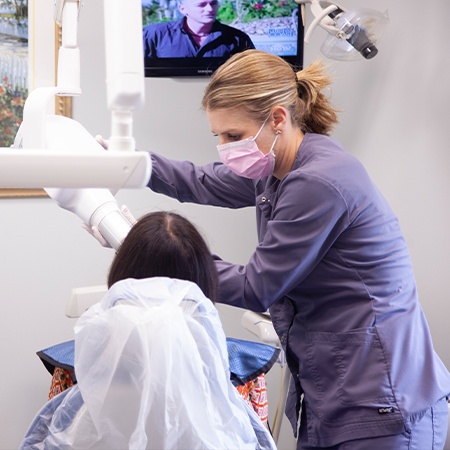 Have you ever experienced tooth pain or sensitivity? It could be due to an untreated cavity. Teeth have been damaged by other means, such as forced trauma, may also require repair with dental fillings. If your tooth is cracked, feeling rough or you notice dark spots developing on your tooth, it may be time to get to our dental office. Dr. Fana will examine your tooth and confirm if a dental filling is the best next step. Our advanced dental technology and digital x-rays will help us confirm the extent of the damage and better determine which treatment will best meet your restorative needs.