Oral Cancer Screenings – Savannah, GA
How Regular Exams Could Save Lives
During your dental exams, Dr. Fana performs quick, yet comprehensive oral cancer screenings every time you visit. Even if you aren't necessarily at high risk for oral cancer, it's important to note that an alarming number of patients can develop it despite not having any symptoms. For this reason, Compass Dental is taking all the necessary steps to catch oral cancer in its earliest stages. Below, we'll explain the most common symptoms associated with the disease, why catching it early is so important and more! If you need to schedule an appointment, please call our office today!
Why Choose Compass Dental for Oral Cancer Screenings
Advanced Intraoral Cameras
Experienced and Caring Dentist and Team
Affordable Financing Options for Care
What are the Symptoms of Oral Cancer?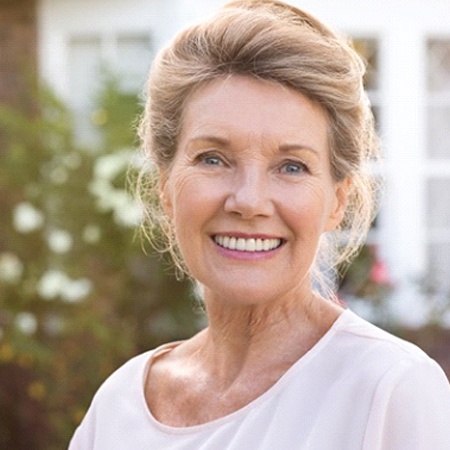 Whether you're getting an exam done at our office or performing a self-exam at home, it's important to recognize the early signs of oral cancer. This will help you seek treatment sooner, resulting in better health outcomes later down the line. In fact, oral cancer can be very curable if caught in the early stages. The most common symptoms to look for include:
Red or white patches of skin on the gums, tongue or other oral tissues
Lumps or thickenings of tissue inside the mouth
Sores inside the mouth that do not heal after about two weeks
Smooth or scaly patches of tissue
Teeth that have recently become loose
Tongue pain
Recent jaw stiffness or pain
Sore throat or hoarseness
Difficulty swallowing
Constant feeling that something is stuck in your throat
Why Catching it Early Matters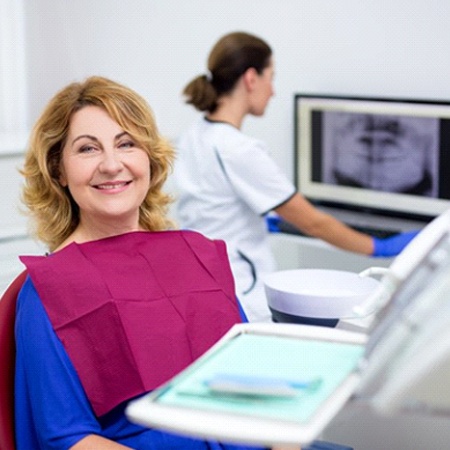 One of the reasons why oral cancer is so deadly is not necessarily because it's an aggressive form of cancer. The reality is oral cancer is often not caught until the late stages of development. During this period, treating it becomes far more difficult, resulting in worse health outcomes for the patient. The sooner you can catch oral cancer, the easier it will be to create a treatment plan that reduces harm experienced as a result of the disease.
For example, oral cancer caught in the late stages could result in:
Chronic pain
Altered facial appearance
Difficulty swallowing or chewing food
Difficulty speaking
Keep in mind that roughly 11,000 people die from oral cancer every year and roughly 50,000 people are diagnosed with oral cancer annually. With early intervention, you can reduce your risk of experiencing complications.
Now is the Time to Schedule an Exam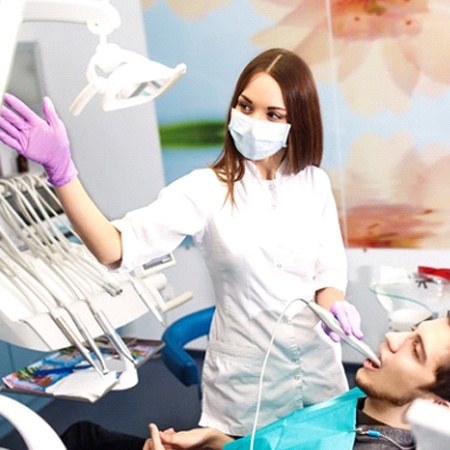 The good news is since you're supposed to visit the dentist once every six months, they are actually in a very good position to catch the disease before it has a chance to cause serious harm. In comparison, you're only meant to attend checkups with a general practitioner every year, which just gives you another reason to maintain biannual dental exams. The exam itself only takes a few minutes to complete, is totally painless, and is accompanied by a general oral exam already, so there's no reason not to get scheduled!