Porcelain Veneers – Savannah, GA
Get a Flawless Smile with Veneers
When you look in the mirror, does your attention instantly turn to your imperfect smile? You can love your reflection using an effective and minimally invasive solution. Porcelain veneers in Savannah can give you the results you want in as few as 2 appointments. You can correct several issues at once to get the dream smile you've always wanted.
Why Choose Compass Dental for Porcelain Veneers
Advanced training at the prestigious L.D. Pankey Institute.
Personalized treatments for each patient.
High-quality materials for natural-looking results.
What are Porcelain Veneers?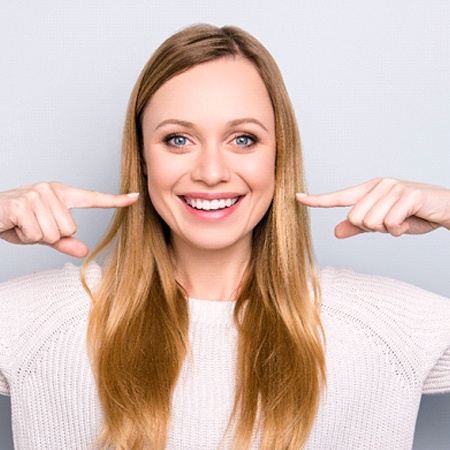 A veneer is a custom-made shell that's bonded to the front surface of a tooth to instantly improve its color, size, shape, and proportion. When you imagine veneers, you may picture a Chicklet-like appearance, but the treatment has undergone several advancements over the years.
Porcelain allows veneers to be paper-thin, so they blend in seamlessly with your teeth. Since they are thinner, less of your tooth's enamel is removed during the bonding process to make the treatment minimally invasive. Porcelain also closely mimics your enamel to create natural-looking results. It's also stain-resistant, so your teeth will stay bright.
Am I a Candidate for Porcelain Veneers?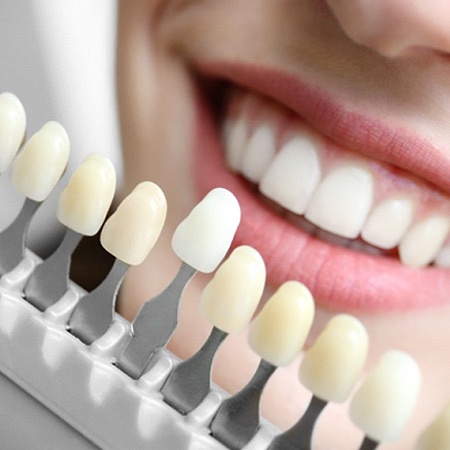 Porcelain veneers are very versatile. They can be used to correct several issues, such as:
Dark tooth discoloration.
Minor chips or fractures.
Abnormally shaped teeth.
Shorter than average teeth.
Minor alignment issues.
Small gaps.
Generally, if you have good oral health, you may be a candidate for veneers; however, you'll still need a consultation with your dentist in Savannah to ensure they are for you.
What Can I Expect During the Treatment Process?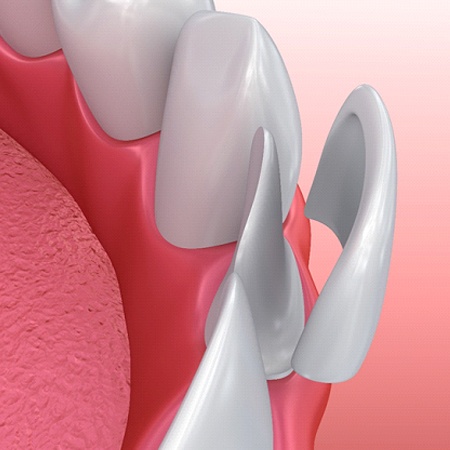 Now, the process to get veneers is minimally invasive, so you may not even need an anesthetic. After your teeth are cleaned, Dr. Fana removes a small amount of enamel to ensure the veneers sit flush on them. He takes an impression of your mouth to design your new smile.
The dental lab will carefully craft your veneers to meet your exact specifications. This can take a couple of weeks, so you'll need temporary veneers in the meantime. After your permanent veneers are sent back to our office, you'll return to have them bonded in place. Dr. Fana will check your bite and polish your veneers to walk out of our office with a stunning new smile.
How Long Do Veneers Last?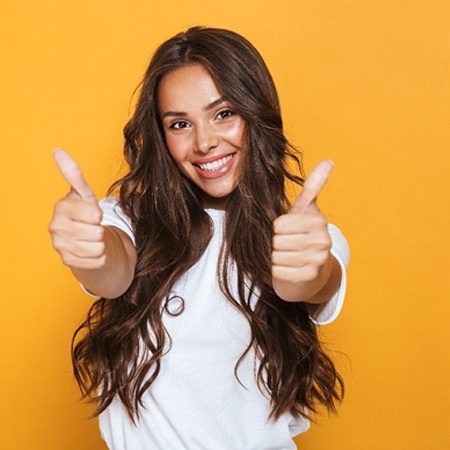 Although veneers are thin, they are durable. It's not uncommon for them to last for a decade or longer with the right aftercare. You can protect your investment by:
Brushing your teeth twice a day with a soft-bristled toothbrush and nonabrasive toothpaste.
Flossing your teeth daily.
Wear an athletic mouthguard if you play sports.
Don't use your teeth as tools.
Don't chew on inedible objects.
Visit your dentist twice a year for a cleaning and checkup.
Get Your Dream Smile Today!
You can get a picture-perfect smile with the help of your cosmetic dentist. Contact our office today to schedule your consultation for porcelain veneers.