Porcelain Veneers – Savannah, GA
Get a Flawless Smile with Veneers
When you look in the mirror, does your attention instantly turn to your imperfect smile? You can love your reflection using an effective and minimally invasive solution. Porcelain veneers in Savannah can give you the results you want in as few as 2 appointments. You can correct several issues at once to get the dream smile you've always wanted.
Why Choose Compass Dental for Porcelain Veneers
Advanced training at the prestigious L.D. Pankey Institute.
Personalized treatments for each patient.
High-quality materials for natural-looking results.
What are Porcelain Veneers?
A veneer is a custom-made shell that's bonded to the front surface of a tooth to instantly improve its color, size, shape, and proportion. When you imagine veneers, you may picture a Chicklet-like appearance, but the treatment has undergone several advancements over the years.
Am I a Candidate for Porcelain Veneers?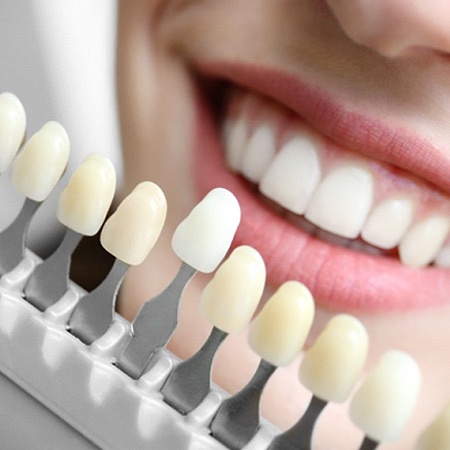 Porcelain veneers are very versatile. They can be used to correct several issues, such as:
Dark tooth discoloration.
Minor chips or fractures.
Abnormally shaped teeth.
Shorter than average teeth.
Minor alignment issues.
Small gaps.
Generally, if you have good oral health, you may be a candidate for veneers; however, you'll still need a consultation with your dentist in Savannah to ensure they are for you.
What Can I Expect During the Treatment Process?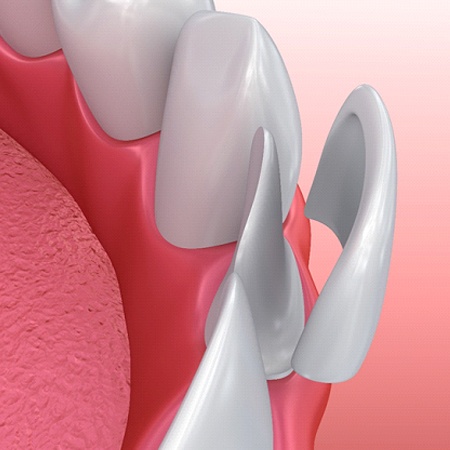 Now, the process to get veneers is minimally invasive, so you may not even need an anesthetic. After your teeth are cleaned, Dr. Fana removes a small amount of enamel to ensure the veneers sit flush on them. He takes an impression of your mouth to design your new smile.
The dental lab will carefully craft your veneers to meet your exact specifications. This can take a couple of weeks, so you'll need temporary veneers in the meantime. After your permanent veneers are sent back to our office, you'll return to have them bonded in place. Dr. Fana will check your bite and polish your veneers to walk out of our office with a stunning new smile.
What are the benefits of veneers?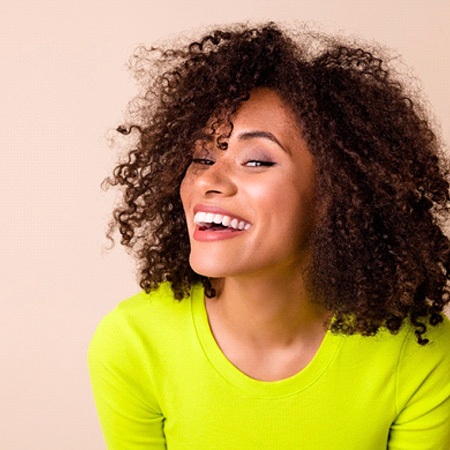 Veneers are a popular choice in cosmetic dentistry because they provide a variety of advantages, such as:
Correct several issues using just one treatment.
Minimally invasive.
Results in as few as 2 appointments.
Preserve more of your tooth's structure.
Natural-looking results.
Easy maintenance and care.
Results can last for a decade or longer with the right aftercare.
How Long Do Veneers Last?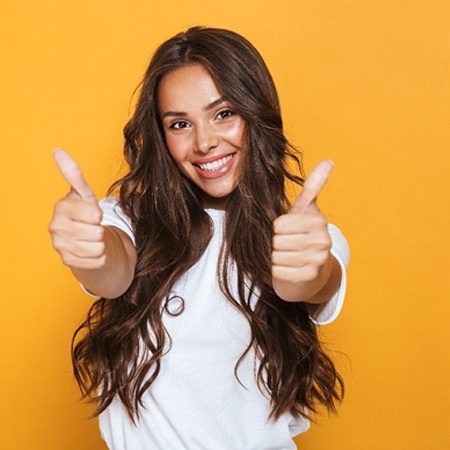 Although veneers are thin, they are durable. It's not uncommon for them to last for a decade or longer with the right aftercare. You can protect your investment by:
Brushing your teeth twice a day with a soft-bristled toothbrush and nonabrasive toothpaste.
Flossing your teeth daily.
Wear an athletic mouthguard if you play sports.
Don't use your teeth as tools.
Don't chew on inedible objects.
Visit your dentist twice a year for a cleaning and checkup.
Understanding the Cost of Veneers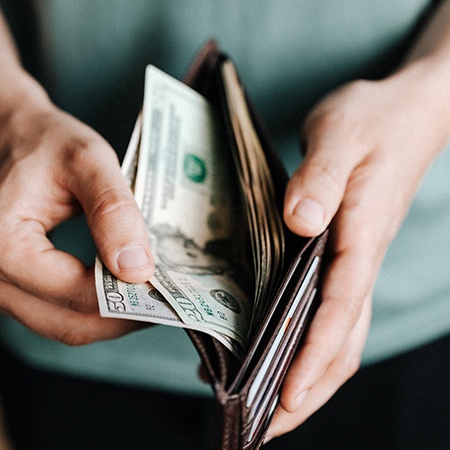 Porcelain veneers cost more than other elective treatments, but the saying "you get what you pay for" is true. The cost of veneers in Savannah can be more affordable in the long run because they can fix several issues simultaneously, so you won't need multiple procedures. Not to mention, you can't put a price tag on the benefits you'll achieve. We'll create a personalized estimate and discuss your payment options to help keep your dream smile within your budget.
Cost VS Cosmetic Dentistry: What's Right for Me?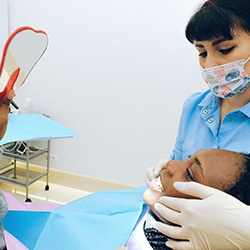 Few people have naturally perfect smiles. In addition, lifestyle factors and trauma can also influence the way your teeth look. Thankfully, you have more options than ever to revamp your smile. While your cosmetic dentist in Savannah, Dr. Fana, can correct many common problems using multiple approaches, veneers can provide the quick fix you want. During your consultation, he will explain all your options to make the best decision for your smile.
Braces: Braces come in many forms, allowing them to be less noticeable than before, like clear aligners. Whether you choose metal braces or aligners, you can expect your treatment to take anywhere from 12 to 24 months. If you only want to close gaps between your front teeth, veneers can resolve the issue after just 2 appointments.
Teeth Whitening: Teeth come in many shades, and they will change color over the years from age, genetics, and other factors. Whitening treatments can get your teeth as much as 8 shades whiter, but they aren't effective on certain stains, and your results will eventually fade. Veneers can treat several forms of discoloration to give you a smile that can stay bright for a decade or more.
Direct Bonding: Minor aesthetic flaws can be fixed with dental bonding, like chips and cracks. It's an affordable and convenient option, but it doesn't have the same durability as veneers, which can correct the same concerns while providing long-term results.
Veneers: Attaching a veneer to the front surface of a tooth instantly improves its color, size, and shape. When applied to the teeth most visible when smiling, they can resolve a multitude of concerns using just one procedure. Not only will you save time, but money as well.
How to Make Veneers Affordable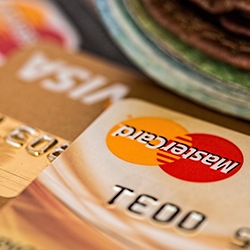 Everyone deserves to have the smile of their dreams, but many people worry about the price of veneers in Savannah. We understand your concerns, which is why we offer several solutions to pay for your veneers, including:
Free Consultation: Fana offers a free smile makeover consultation to learn more about your concerns and goals. He'll review all your options to get you on the right path to a flawless smile. He also offers a new patient visit special for a low fee, which includes X-rays.
Traditional Payments: Our office accepts all forms of traditional payments, including cash, check, and most major credit cards.
Third-Party Financing: You are given the funds you need based on your credit approval, which you'll repay using a plan that fits your budget.
Veneer FAQs
If you're unhappy with the way your teeth look, veneers might be the ideal solution to give you a smile you'll be proud to show off. Although you're excited to give your confidence a boost, it's normal to have a few concerns before you're ready to agree to the procedure. We'll explain everything during your initial consultation. To ease your apprehensions until your visit, here are the answers to a few of the most common questions patients ask us about veneers.
How many veneers will I need?
A veneer can be applied to a single tooth; however, we often suggest bonding them to the front 2,4, or 8 teeth. Multiple veneers ensure a seamless transition between the restorations and your enamel. During your consultation, we'll evaluate your smile and discuss your goals to determine how many veneers you'll need.
Will veneers make my teeth sensitive?
The process of applying veneers to your teeth will require a small amount of enamel to be removed to ensure they sit flush. As a result, you might be concerned about tooth sensitivity, but you don't have anything to fear. Modern veneers are thinner than ever, which means more of your enamel is kept intact during the bonding process. Your teeth might be a bit sensitive for a few days after your treatment, but any discomfort will not last. In some cases, veneers can even help patients who have a history of tooth sensitivity because they provide an added layer of protection for your dentin.
Who is not a candidate for veneers?
Veneers are effective for improving a variety of aesthetic concerns; however, if you have underlying dental issues, you may not be a candidate for the treatment, like tooth decay. Any untreated oral health problems will need to be resolved before moving forward with your treatment plan. In addition, if you have complex bite or alignment issues, veneers may not be a suitable option. Although veneers can be used to close gaps, if your teeth are overcrowded or rotated, you may need another treatment. Patients who have a habit of grinding or clenching their teeth will need to take extra precautions to safeguard their new smile, like using a nightguard.
Will I need gum recontouring?
Many patients interested in veneers will also need gum recontouring. Although the two treatments are often needed together, it isn't always necessary. We may recommend gum recontouring if we need to reveal more of your tooth's surface for a larger bonding area or to create more aesthetically pleasing results. We'll explain if you'll need the additional procedure and discuss its benefits during your initial appointment.
Get Your Dream Smile Today!
You can get a picture-perfect smile with the help of your cosmetic dentist. Contact our office today to schedule your consultation for porcelain veneers.