Dental Bridges – Savannah, GA
Restore Your Confident Smile at Compass Dental®
Missing teeth are not something you should ignore. If you have missing teeth or require extraction, Dr. Fana can help you fill that gap with a dental bridge! Dental bridges are ideal when a tooth cannot be saved with other restorations. However, you shouldn't let your oral functions suffer from missing teeth. You can also prevent remaining teeth from shifting into the open space left behind, resulting in future problems.
Why Choose Compass Dental for Dental Bridges?
Durable and Natural-Looking Ceramics
Comfortable, State-of-the-Art Dental Office
Highly Experienced Dentist
Should I Choose a Dental Bridge to Replace Teeth?
At Compass Dental, you have many options to replace teeth and restore your smile. If you do intend to replace teeth via a dental bridge, Dr. Fana will go over all the steps of treatment. Since replacing teeth via bridges takes several appointments to complete, he'll take the time to answer your questions and meets your needs. Ensuring that your bridge fits comfortably and feels natural is essential.
Also known as a crown and bridge or fixed partial denture, bridges are designed to replace missing teeth. These restorations fill the gap in your smile, replacing between one or more teeth at a time. They can be made from a variety of materials, such as gold, metal alloys or porcelain, depending on your needs. Fixed bridges are not meant to be removable, therefore they are attached to natural teeth for long-term support. You should only have your fixed bridge removed by a dentist.
Call Our Dental Office to Learn More About Fixed Bridges!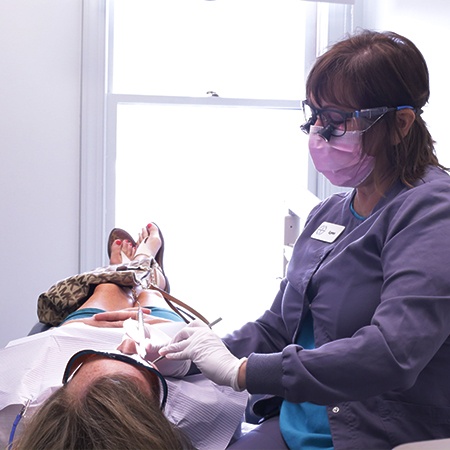 Dr. Fana always gives each of his patients the attention they deserve, especially with complex restorative procedures like fixed bridges. During your visit, you can expect very high attention to detail for the planning, fabrication and placement stages of your new restoration. The team at Compass Dental takes the additional time to meet your needs, making sure that you feel confident and satisfied by your treatment plan.