About Our Savannah Dental Office
Dr. Charles Fana is proud to call himself a perfectionist, which is exactly the type of person you want taking care of your smile! For him, no detail is too small if it will help a patient enjoy better oral health and a more confident appearance, and this dedication to excellence is exactly why so many Savannah families only trust him with their teeth. Using his extensive training, experience, and passion for helping people, Dr. Fana has made Compass Dental the ultimate place for Savannah to get their happiest and healthiest smiles.
Locally Owned & Operated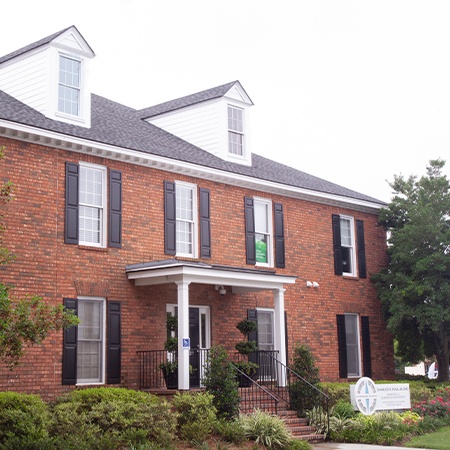 It's not uncommon for patients to see Dr. Fana outside of the dental office, whether it's at the grocery store or just walking around the beautiful city. He's been a proud citizen of Savannah since 1997, and over the years, he's taken great pleasure in serving and improving the lives of his friends and neighbors. He's truly invested in making Savannah a better place one satisfied patient at a time!
State-of-the-Art Dental Office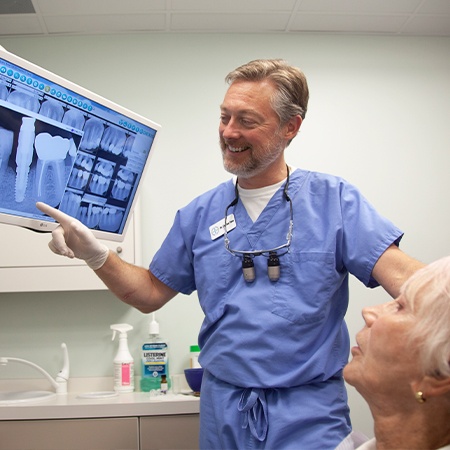 Truly modern dentistry is amazing. Using the latest tools, Dr. Fana is able to do things people thought were impossible even a few years ago. Every day, he's able to treat patients with lasers, use X-rays that emit almost no radiation, and even fix cavities without using a dental drill. He is continually updating our dental office so he's able to deliver an experience that is always more comfortable and convenient than the last one.
Learn About Our Advanced Technology
We're Great Listeners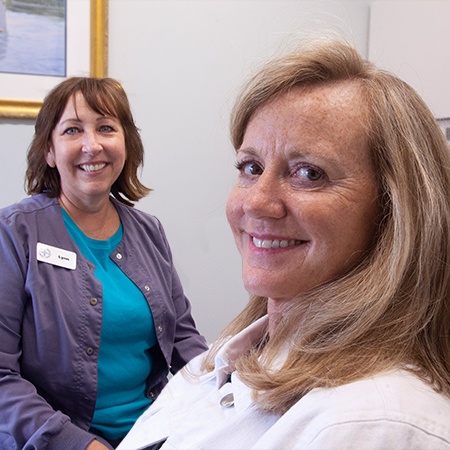 Many dentists are happy to tell you what you need, leaving many patients feeling like they have little or no options when it comes to their dental care. At Compass Dental, we prefer to actually listen to our patients! What do you hope to accomplish by coming to the dentist? Do you have any pressing concerns or anxieties? Is there anything we can do to make your appointments more enjoyable? Our ears will be open from your very first visit.
Not Your Average Dentist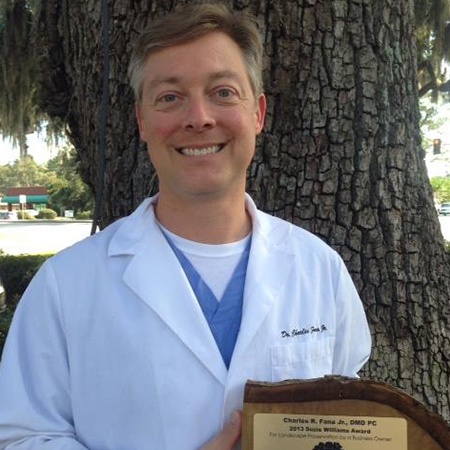 In order to become a better kind of dentist, Dr. Fana took steps that most clinicians haven't. After completing dental school, instead of starting to practice right away like most of his colleagues, he took an extra year to work with established clinicians and teachers to ensure he was able to provide everything his patients would need at an extremely high level. Over the years, he has also completed the entire curriculum at the L.D. Pankey Institute, one of the most well-known and respected post-graduate centers in all of dentistry.
Committed to Our Community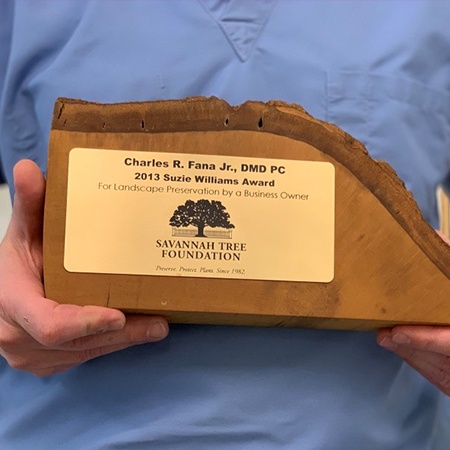 Dr. Fana feels that it is truly his mission in life to help people in need, and that applies to those well beyond the walls of our dental office. He's a big supporter of numerous local and national organizations who all share the same basic goal: to make people's lives better. In the past, he has donated his time and effort to:
St. Andrews School
Savannah Country Day School
Hancock Day School
Komen Foundation
Historic Savannah Foundation
Telfair Art Museum
Coastal Heritage Society
Savannah Children's Museum
Savannah Tree Foundation
Savannah Bicycle Campaign