Preventive Dentistry – Savannah, GA
How We Keep Savannah Cavity-Free
Your entire family should visit a dentist at least twice a year for a dental checkup and teeth cleaning or more frequently if anyone has dental health problems. We are proud to serve adults, teenagers, and children for all of your family's oral healthcare needs. In bringing your family to Compass Dental ®, you will be served with unmatched convenience and care.
Why Choose Compass Dental for Preventive Dentistry?
Unmatched attention to detail
Extremely friendly staff
Beautiful & state-of-the-art dental office
Dental Checkups & Teeth Cleanings
Routine checkups and cleanings at Compass Dental are anything but routine. Dr. Fana will meticulously examine your teeth, gums, jaw, and bite to make sure everything is in good shape. If he spots a problem, he can get to work fixing it right away. Plus, a cleaning from our excellent hygiene team won't just leave your teeth feeling porcelain smooth, but it will also remove plaque and tartar from those trouble spots your brush and floss can't reach.
Learn More About Checkups & Cleanings
Fluoride Treatments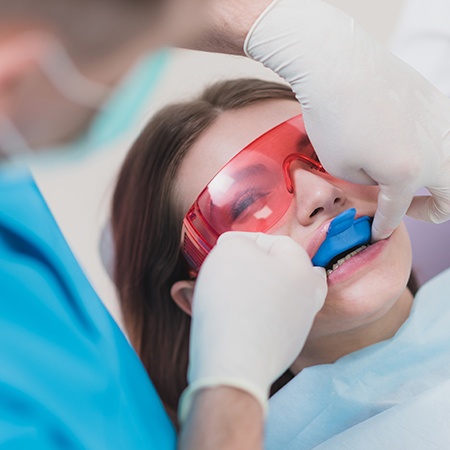 Fluoride is frequently added to toothpaste, mouthwash, and even community water sources because regular exposure to this mineral has been shown to drastically lower the occurrence of cavities. As part of a routine checkup, we can briefly coat a patient's teeth in a fluoride varnish to give them an extra boost of decay protection. This treatment is excellent for children with developing smiles as well as adults who are prone to getting cavities.
Nightguards for Bruxism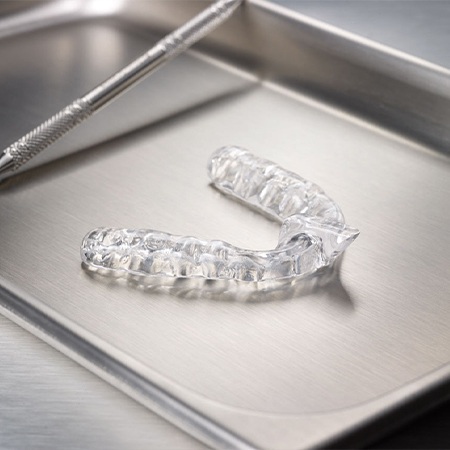 Do you wake up every morning with a sore jaw or headache? These are both common symptoms of bruxism, or nocturnal teeth grinding. This can severely wear down the teeth, causing them to look flat and dull, and eventually, some may break altogether. This habit is extremely hard to break, but Dr. Fana can help a patient's smile stay safe by having them wear a nightguard to bed. This small oral appliance places a barrier between the teeth in order to stop any harmful contact during the night.
Learn More About Nightguards for Bruxism
Oral Cancer Screening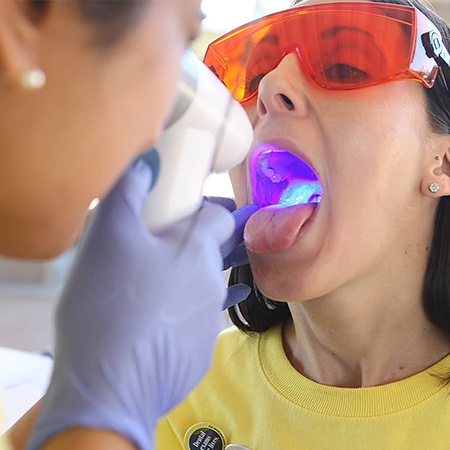 Whenever you come to Compass Dental, Dr. Fana will be checking you for more than just cavities and gum disease. An oral cancer screening is a standard part of every checkup, and this enables him to catch the disease early so patients can get the care they need as soon as possible. If you notice any sores that won't heal, growths, or discolored patches of tissue in your mouth, be sure to come see Dr. Fana for a screening right away.
Learn More About Oral Cancer Screenings
Sleep Apnea Therapy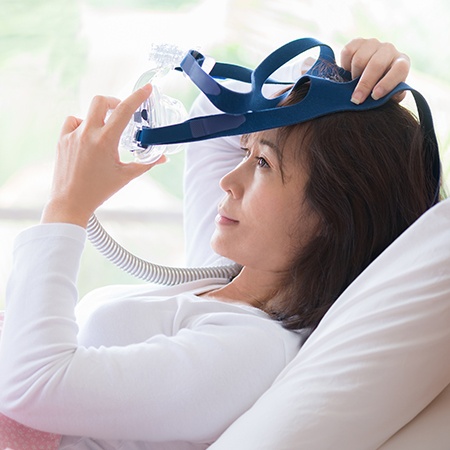 Can you never seem to get enough sleep? The culprit may be sleep apnea, a serious disorder that affects about 18-20 million Americans. It can rob you of both your rest and your health if left untreated, but Dr. Fana is able to offer a simple and proven solution. By having a patient wear a customized oral appliance to bed, he can help them overcome sleep apnea as well as stop snoring so they (along with anyone near them) can sleep better and wake up feeling great.