Nightguards for Bruxism – Savannah, GA
Protecting Your Teeth From Harmful Nightly Grinding
Are you a stressed, anxious, or worried person? All of these can harm more than just your mental health—they can also have severe impacts on your teeth by causing dental damage and enamel erosion. When you lay down at the end of the day, all of your stress doesn't disappear. Instead, it manifests into harmful habits such as teeth grinding, also known as bruxism. According to the American Sleep Association, this condition impacts 10 percent of American adults and about 15 percent of children. The nightly force of gnashing the arches of your teeth together can increase your chances of experiencing a dental emergency and cause you to develop oral health problems. Fortunately, at Compass Dental, Dr. Fana crafts customized nightguards that are specially designed to shield your teeth and facial muscles from strain and force.
Why Choose Compass Dental For a Nightguard for Bruxism?
Customized to Fit Your Mouth for Maximum Protection
State-of-the-Art Dental Office
Highly Experienced Dentist
Signs of Teeth Grinding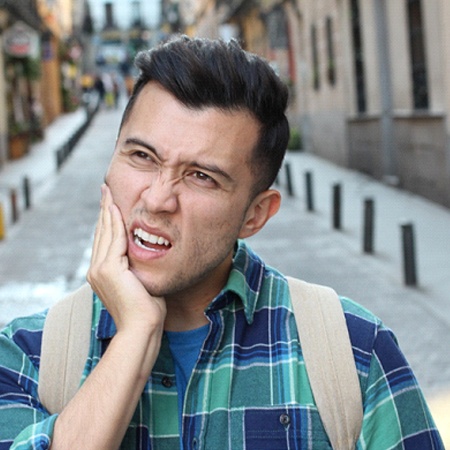 Many people who grind their teeth at night don't notice unless they experience physical symptoms the following morning, or their partner hears it. Here are some signs you can keep an eye out for at home to let you know if you have bruxism:
Sore jaw
Pain while chewing
Difficulty staying asleep
Worn-down teeth
Sensitive teeth
Dull headache
If you notice any of these symptoms or you notice that your teeth are damaged and aren't sure why, visit our office as soon as possible so we can treat and protect your smile.
Nightguards for Bruxism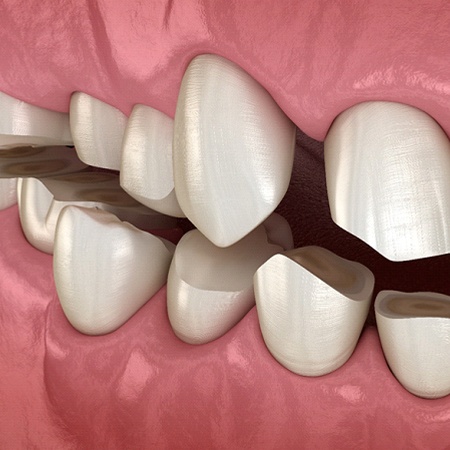 The process of getting a customized nightguards in Savannah typically takes place over the course of two appointments to our office. During the first one, we'll take impressions of your mouth that we send to our dental laboratory to model your nightguard from. They use durable and soft acrylic that can withstand everyday use and will cushion your teeth, facial muscles, and jaw. That way, you don't have to wake up with headaches, soreness, and general discomfort. If you know you grind your teeth, don't wait until it's too late to visit our office. Even if your case isn't incredibly severe, it's important to protect your mouth before additional oral health problems develop.
The Benefits of Getting a Customized Nightguard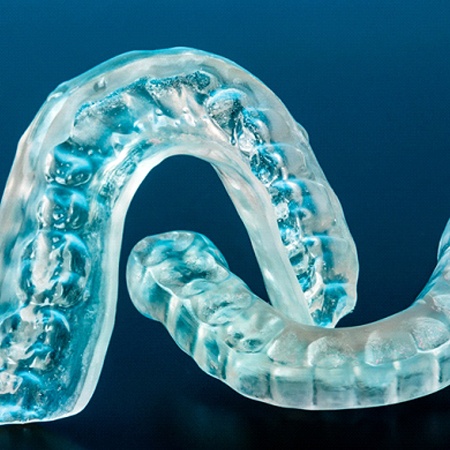 Are you wondering why you need to get a nightguard from your dentist in Savannah when you could just pick a one-size-fits-all mouthguard up from your local department store? At compass dental, not only will the customized shape of the guard feel more comfortable and be easier to sleep with, but it will also provide you with better protection. Because we craft ours from high-quality materials that are custom-suited to your needs, you can enjoy benefits such as:
Maximized protection.
Headache prevention.
Ease facial muscle tension.
Prevent damaged teeth.
Improved quality of sleep.
Long-term savings.
Our nightguards are easy to care for and can last for longer than store-bought mouthguards can. With a protected smile, you'll be able to sleep soundly at night knowing that you won't be waking up to a dental emergency.