Smile Makeover – Savannah, GA
Transform Your Smile into One You Love
Sometimes, it takes more than one cosmetic procedure to help you achieve your dream smile. Although that sounds like a long road ahead to get a grin that you feel confident showing off, it's well worth it. We offer custom-curated smile makeovers that are comprised of two or more of the transformative dental services that we offer. Once we discuss the dreams you have for your smile and conduct a thorough examination, we'll create a treatment timeline that fits with your schedule and budget to make it happen!
Why Choose Compass Dental For Smile Makeovers?
Additional Financing Through CareCredit Available
Cosmetic Dentist is a Local Expert on Porcelain Restorations
Fast, Painless, & Safe Soft Tissue Laser Gum Recontouring
What is a Smile Makeover?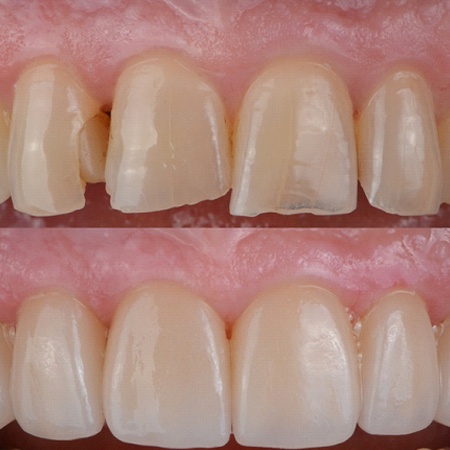 Since our complete smile makeover looks to address all of your cosmetic concerns, the process typically takes place over the course of several appointments and is planned with your desires, budget, and comfort in mind. Below, we've broken down the process of receiving a smile makeover in Savannah into six simple steps:
Free Consultation: At Compass Dental, we free smile makeover consultations where we will examine your smile and discuss the desires and goals that you have going into the process.
Oral Examination & Discussion of Goals: At your consultation, we'll talk to you about what your dream smile looks like and conduct a thorough examination of your teeth and gums, including checking your bite and capturing X-rays.
Creating Your Treatment Plan: We'll walk you through your custom-curated treatment plan that will help you reach your smile goals.
Preliminary Work: If you're receiving veneers, a crown, or any other type of restoration, we will need to prepare your teeth before placing them.
Impressions & Laboratory Work: We'll take impressions of the teeth that will be treated and send them off to our dental laboratory to craft the prosthetics.
Finish Work: Finally, we'll place your prosthetics, or, if you don't require one, we'll complete your other treatments, like teeth whitening. Once we finish one treatment, we'll discuss the best time to begin the next one in your smile makeover plan.
What Technology Do You Use for Smile Makeovers?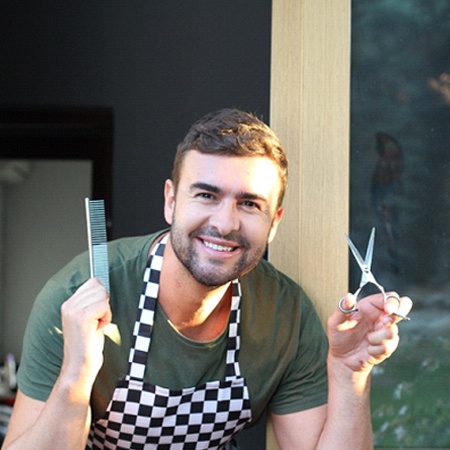 At Compass Dental, we take pride in using the latest techniques and technology to deliver astounding smile transformations. Some of the instruments that you may encounter include our soft tissue laser for gum recontouring, virtual smile design during your consultation, which can show you the results before we begin treatment, or even sedation dentistry, so you can feel more relaxed when you sit through longer procedures. If you have any questions, don't hesitate to ask your cosmetic dentist in Savannah, Dr. Fana, at your consultation!