Dental Crowns – Savannah, GA
Restoring Your Oral Health Without Jeopardizing Your Smile
Many patients hear that they need a dental crown in Savannah and immediately panic because they think it will stick out like a sore thumb next to the rest of their teeth. Even with a good oral hygiene routine, countless Americans damage their teeth and need crowns every year. Dr. Fana uses high-quality and natural-looking materials to make them virtually indistinguishable from the rest of your mouth. That way, you can speak, smile, and laugh with complete confidence. If you need a dental crown and would like one customized to fit your needs, contact Compass Dental today to schedule a consultation!
Why Choose Compass Dental For a Crown?
Virtual Smile Design
Customized Restorations
Experienced Dentist
What are Dental Crowns?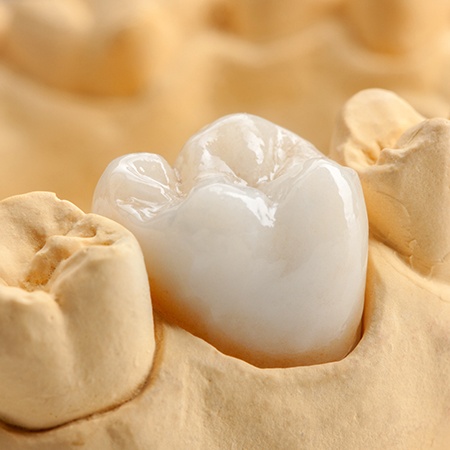 Crowns are customized shells that are made to fit over the visible biting-surface of a tooth. They help repair the shape, size, and structure of damaged teeth. This allows our patients to continue eating and speaking without experiencing uncomfortable effects such as dental sensitivity.
Dental crowns in Savannah can be made from several different types of materials. However, the most popular crowns are made from natural-looking ceramic or porcelain that is able to mimic some of the qualities of home-grown enamel. Each of our restorations is custom-shaded to blend in with your natural teeth so you don't have to worry about people fixating on your damaged tooth.
Why Do You Need a Dental Crown?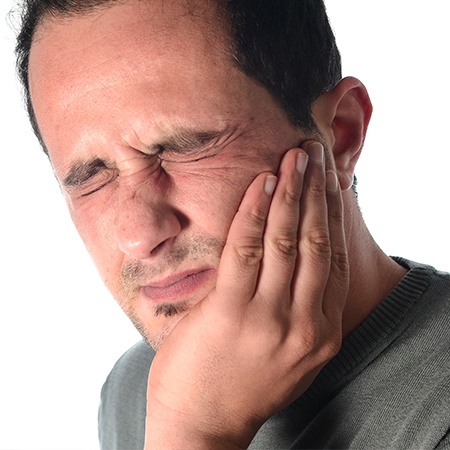 Dental crowns are incredibly versatile, making them ideal for solving a wide array of problems and serving many purposes. Some of the most common scenarios include:
Severe Decay: When a dental filling is not enough to restore a damaged tooth, a crown takes its place.
Forced Trauma: When a tooth is cracked or broken, dental crowns help restore its function, strength and long-term durability.
Root Canal Therapy: Once infection and all decay are removed from teeth, the tooth portion must be covered with a crown to restore your bite and function. This is because an access role is created in order to reach the pulp.
Fixed Bridges: Bridges consist of multiple crowns and work to replace extracted teeth. The crowns on either side of the bridge are fitted on top of neighboring healthy teeth.
What is the Procedure of Getting a Crown?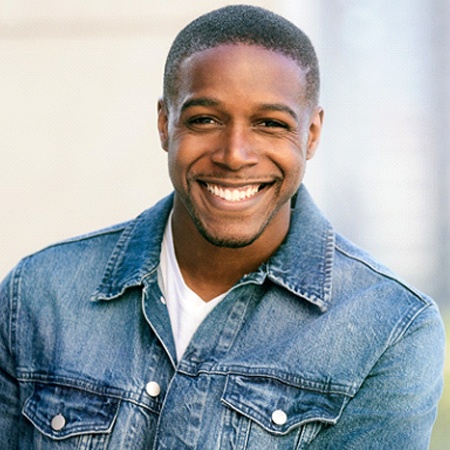 Getting a dental crown from your dentist in Savannah, Dr. Fana, typically takes place over the course of two visits to our office. The process can be broken down into four major steps:
We prepare your tooth by removing a small outer-layer of it so the crown can comfortably fit integrate with your smile.
We'll take an impression of your tooth to model after your permanent crown.
We'll apply a temporary crown while we wait for your permanent restoration to arrive from our dental laboratory.
After your crown arrives at our office, we'll call you in for your final appointment to permanently secure it over your natural tooth and make any final necessary adjustments.
After your two appointments, you'll be able to leave our office with a beautiful and happy new smile.
How Can You Make Your Crown Last Longer?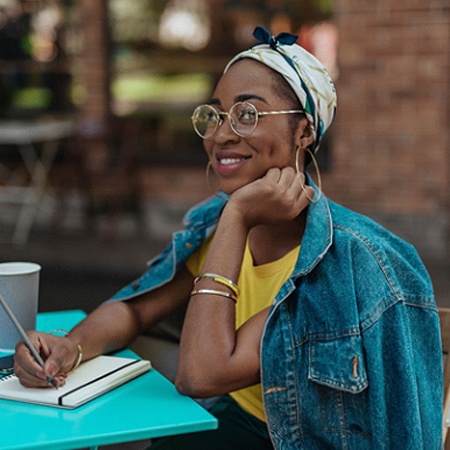 Caring for your dental crown in Savannah is easier than most patients realize. The best way to think of it is to imagine it as your natural teeth, because like those, your crown can break and become stained. Here are some tips to keep your restoration functioning and looking as good as new:
Brush, floss and rinse your mouth with antibacterial mouthwash every day.
Avoid chewing sticky and hard foods that could break your crown.
Visit our office for semi-annual checkups and cleanings to ensure that your crown is healthy and functioning, and so we can make any necessary repairs.
Taking care of your dental crown will allow you to enjoy your beautifully restored smile for years to come. If you have any questions or would like any additional recommendations, don't hesitate to contact our office or schedule an appointment on our website!