Implant Retained Dentures – Savannah, GA
An Innovative Way to Replace All Teeth
Whether you're about to get dentures for the first time or are getting replacement false teeth, it's important that you have a smile that makes you feel confident and allows to eat and speak comfortably in public and at home. If you want to give your new teeth an upgrade, schedule a consultation with us to ask Dr. Fana about implant-retained dentures. With sturdy new roots to rest on, your smile will look and feel completely natural, and you'll be able to greet the world with a self-assured grin again.
Why Choose Compass Dental for Implant Retained Dentures?
Dentist with Years of Dedicated Implant Training
Partnered with Local Periodontists and Oral Surgeons
Modern Practice with Advanced Technology
How Do Implant-Retained Dentures Work?
Am I A Candidate for Implant-Retained Dentures?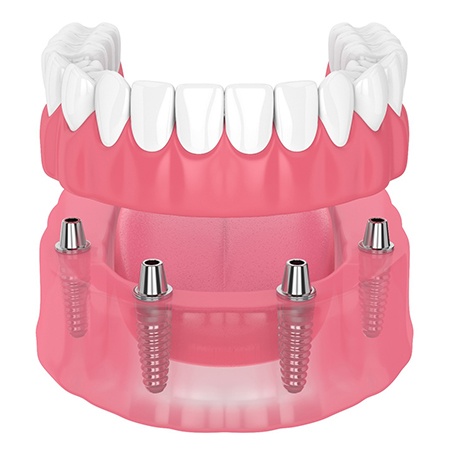 To receive implant retained dentures, X-rays of your mouth will be taken in order to determine whether or not your jaw contains enough bone density to support them. Without an adequate amount of bone tissue to anchor to, implants won't be able to integrate with the rest of your mouth. Fortunately, even patients who have experienced bone loss might still get implants after a bone graft.
Other factors that could affect your candidacy for implants include overall oral health, preexisting health conditions, the use of tobacco, and certain medications. Be sure to tell us everything about your situation during your consultation so that we can help you figure out your best option.
The Implant-Retained Dentures Procedure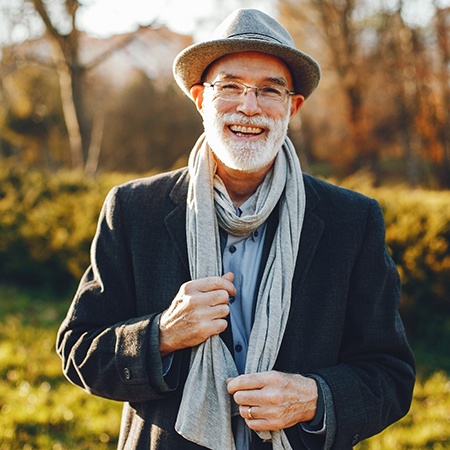 After the first consultation, Dr. Fana will refer you to a periodontist or oral surgeon so that they can perform the surgery to place the implants in strategic areas of your mouth. You'll receive the treatment from an expert who has performed the procedure multiple times. It'll then take a few months for your mouth to heal around the implant posts; once it has, you can return to our practice so that we can place your new dentures.
Benefits of Combining Dentures and Dental Implants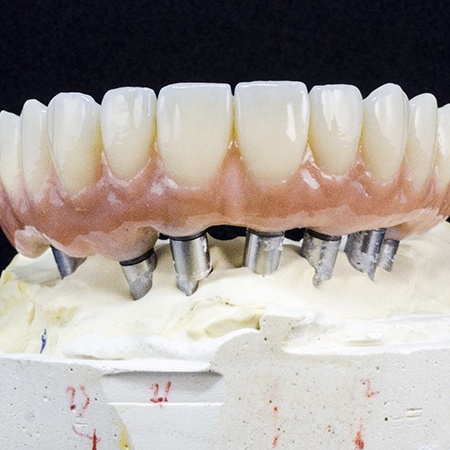 Obviously, stability is a major advantage of attaching dentures to dental implants. Even dentures that have been carefully designed and fitted by an expert may one day start to slip if your jaw changes shape, which is extremely likely given the bone loss that occurs in the jaw after teeth are lost. Implants will anchor the teeth in place and can even stop bone loss from occurring with the stimulation they provide. Other benefits include:
Varied Diet: With traditional dentures, you may have trouble eating certain foods. Implants, on the other hand, have chewing power almost on par with regular teeth.
Clear Speech: When you can be sure that your teeth will stay in place, it's easy to speak with clarity.
Natural Appearance: While regular dentures sit on the gum line, implants are hidden beneath the tissues in your mouth. As a result, your new smile will look (and feel) much like real teeth.