How Dental Implants Work – Savannah, GA
Everything You Need to Know About Dental Implants
As the only restorative dentistry treatment that replaces both the roots and the crowns of missing teeth, dental implants in Savannah offer superior support for crowns, bridges and dentures. At Compass Dental, Dr. Charles Fana has two decades of experience helping patients restore their smiles with this popular and effective treatment. If you're interested in learning whether dental implants are right to restore your smile, do not hesitate to contact our Savannah dental office to schedule a consultation today.
Initial Dental Implant Consultation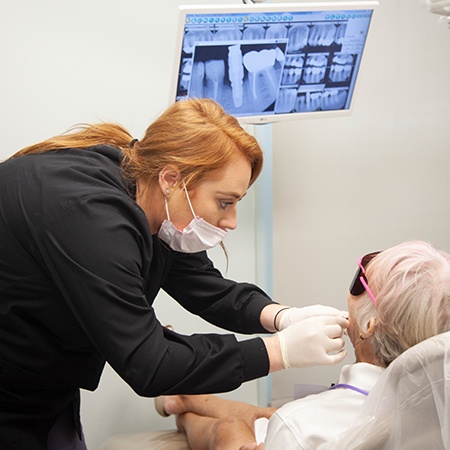 The first step on the path to restoring your smile is to schedule an initial consultation with a dentist in Savannah. When you come visit us at our convenient Savannah location, Dr. Charles Fana will evaluate your teeth, gums and jawbone to confirm that you are a good candidate for the procedure. In addition, the initial consultation is an opportunity for you to tell us about your personal expectations and smile goals.
Most adults with missing teeth make good candidates for dental implants, which have a very high success rate of approximately 98%. In general, candidates for the treatment must have:
Healthy Gums
Strong and thick jawbone
Excellent oral hygiene habits
Dental Implant Surgery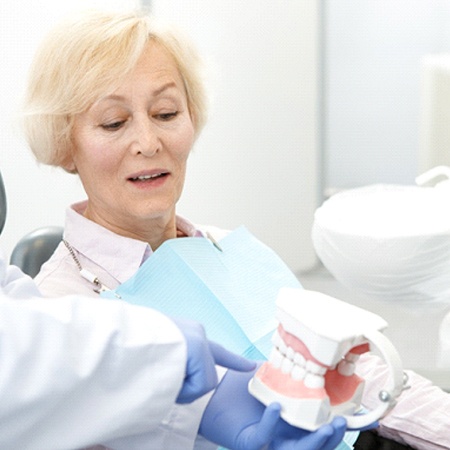 While the word "surgery" can sometimes cause people to pause, the dental implant procedure is not as invasive as you might think. A small incision is made in the soft tissue where a tooth is missing and a specialized (and quiet) drill is used to insert the dental implant. Once the implant is firmly in place, the gums are closed back up with a few small stiches. Local anesthesia is used to during surgery to numb the mouth and prevent any pain or discomfort. It's really that simple!
Dental Implant Osseointegration & Abutment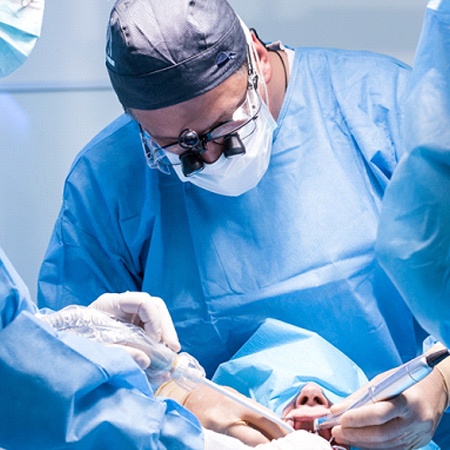 After surgery is complete, the healing process begins. Over the next 4 to 6 months, the dental implant will fuse with your jawbone through a natural process called "osseointegration". By integrating with your healthy dental structures and mimicking natural tooth roots, dental implants are able to provide maximum support for artificial teeth.
Once the implant has fully fused with your jawbone and the surgical site has healed, you will return to our office so Dr. Fana can place an abutment on top of the implant. The abutment is the connector piece that attaches the dental implant post with your new crown, bridge or denture. Once the abutment is in place, we will take bite impressions so that your new artificial teeth can be custom designed in a dental laboratory.
Placement of Dental Implant Restoration
Once your mouth has fully healed after the abutment placement and we have received your custom restorations from the laboratory, we will welcome you once more for the final step of the process – putting your new teeth in place! Dr. Fana will check the fit of your restorations and attach your new crown, bridge or denture on top of the dental implant. From here on out, you can once again enjoy the full form and function of a healthy and whole smile!