March 20, 2020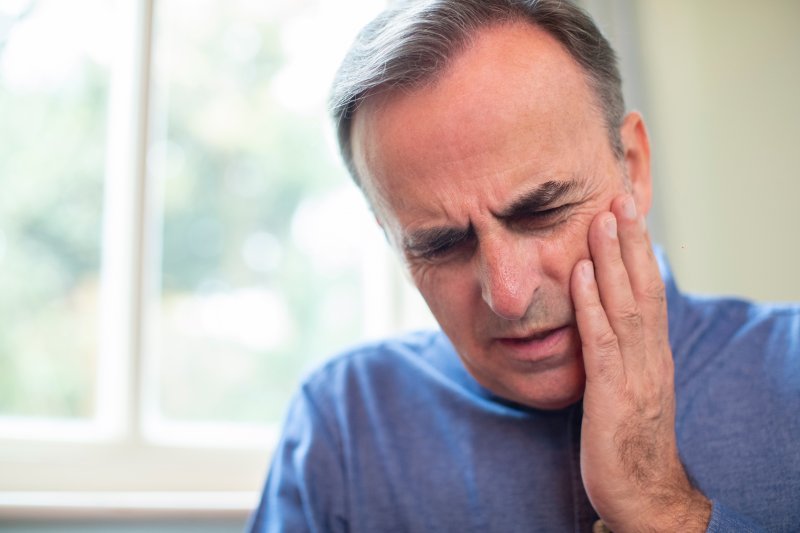 Local and national public health officials are advising neighbors and the county as a whole to stay at home as much as possible. While essential trips like grocery shopping, pharmacy visits, and medical emergencies are the most notable exceptions, it can be difficult to know when an emergency dental visit is warranted. According to an emergency dentist in Savannah, here's what you need to know regarding dental emergencies while under quarantine.
What is Considered a Dental Emergency?
According to the American Dental Association (ADA), dental emergencies "are potentially life threatening and require immediate treatment to stop ongoing tissue bleeding [or to] alleviate severe pain or infection." These are considered to be the most serious forms of dental issues that can occur and include but are not limited to:
Uncontrolled bleeding
Soft tissue bacterial infections with intraoral or extraoral swelling that potentially compromise the airway
Trauma involving facial bones that potentially compromise the airway
With that said, the ADA has also classified dental issues into a category called "urgent dental care." This "focuses on the management of conditions that require immediate attention to relieve severe pain and/or risk of infection." Seeing a dentist for these issues, rather than an emergency room, works to reduce the burden that many hospital departments are already experiencing due to COVID-19.
For example, urgent dental care treatments refer to:
Third-molar pain
Pain as a result of dry socket
Severe dental pain
Tooth fracture that causes pain or soft tissue trauma
Knocked-out teeth
Oral bacterial infections or abscesses that cause pain and swelling
Lost or broken restorations that result in gum irritation
What is NOT Considered a Dental Emergency?
With dental emergencies and urgent dental care in mind, the ADA has also noted which dental issues can wait longer to be addressed. Keep in mind that a dentist will use their best judgement based on your current symptoms to determine if an emergency appointment is the most appropriate action. It's important that you call the dentist regardless of whether you think it's a dental emergency or not. However, it's also important to stay calm in the event the dentist tells you that your concern can wait a few days before being handled.
Nonemergency dental procedures refer to:
Routine oral examinations or recall visits, including X-rays
Dental cleanings and preventive therapies
Orthodontic procedures that don't address pain, infection or trauma
Removal of teeth that carry no immediate concerns
Cosmetic dentistry (i.e. teeth whitening, cosmetic bonding, porcelain veneers, etc.)
Restorative dentistry, such as for cavities with no serious symptoms
How Can You Reduce Your Risk?
To reduce your risk for experiencing dental emergencies, it's crucial that you practice the following:
Brush twice a day with fluoridated toothpaste
Floss daily
Avoid using your teeth as a tool (whether it's to open packages or bottles)
Always use a mouthguard when playing contact sports
Chew food carefully and make sure to avoid hard foods like popcorn kernels, nuts, toffee, ice cubes, and hard candy
Wear a nightguard if you suffer from chronic teeth grinding and clenching
With the right tips in mind, you too can avoid a dental emergency. However, if one does appear, don't be afraid to call a dentist today for guidance!
About the Author
Dr. Charles Fana has been serving the community of Savannah for decades. Thanks to his additional clinical education with experienced physicians and surgeons, he's even more equipped to handle dental emergencies and get you out of discomfort if one occurs. To schedule an appointment, you can contact his office through his website.
Comments Off

on Here's When You Should See an Emergency Dentist, Despite COVID-19
No Comments
No comments yet.
RSS feed for comments on this post.
Sorry, the comment form is closed at this time.